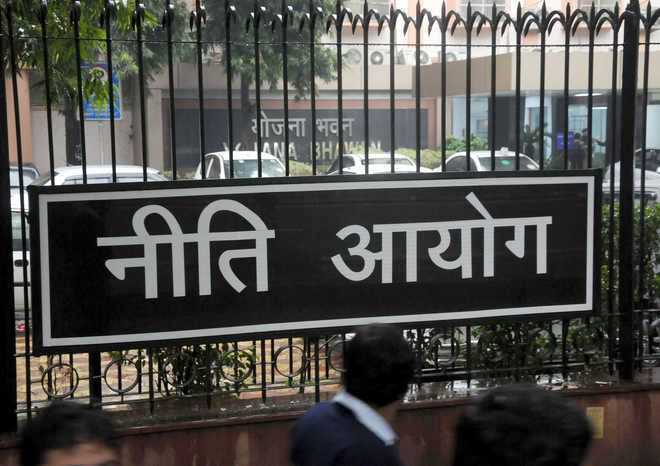 harinder@tribunemail.com
The vulnerability of schoolchildren on the campus is a cause for concern not only for the parents but also the entire society. Every kid has the right to receive education in a safe environment, but the efforts made by the authorities to ensure the same are far from adequate. Cases of physical or sexual assault on the premises are often swept under the carpet as the school concerned is apprehensive that such incidents would tarnish its reputation and adversely affect future admissions. It's public and media outrage that usually prompts the management to rouse itself to action.
According priority to school safety, the civil society organisation sub-committee of the NITI Aayog — the leading policy think tank of the Central Government — has recommended drafting of a comprehensive programme as part of the consultations on the new National Education Policy. The move comes amid Parliament's recent nod to the amendments to The Protection of Children from Sexual Offences (POCSO) Act, including the provision of death penalty as punishment for 'aggravated penetrative sexual assault'. The 2012 Act already makes the management, teachers and other employees of institutions duty-bound to report instances of child abuse, failing which they can face imprisonment.
As per the National Crime Records Bureau's Crime in India Report-2016, over 94 per cent of the accused in cases registered under the Act are known to the victims. On the campus, such offenders could be classmates, seniors, teachers, teaching assistants, school bus drivers/conductors or janitors. Age-specific modules are needed to help children identify the wolves in sheep's clothing. Frequent interaction involving students, parents and teachers is a must to remove the stigma surrounding sexual abuse. Child-centric NGOs can be roped in to provide counselling. Eventually, it all boils down to religious implementation of the guidelines and strict enforcement of the law. Those who go soft on the perpetrators should not be spared. Injustice can do irreparable damage to a child's psyche, leaving behind scars that might never heal. As a society, we need to go the extra mile to protect our little ones — before it's too late.