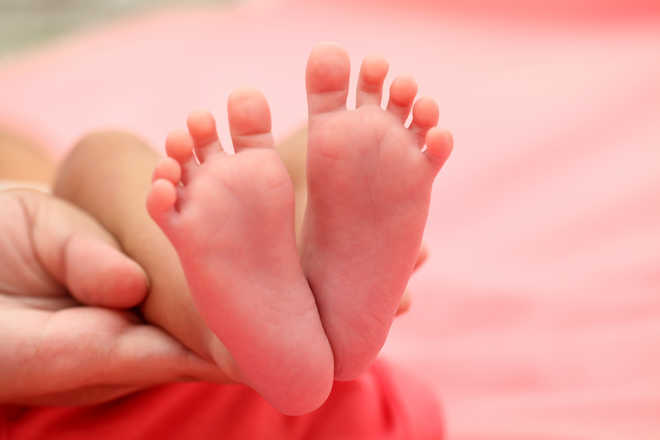 harinder@tribunemail.com
IN a healthy and commendable trend, the latest figures on the gender ratio in Haryana show a marked improvement, with Panchkula topping the birth chart as it registers 978 girls against 1,000 boys since last year's 922. However, the state of affairs around it — maternal and child healthcare — leaves much to be desired. Taking the sheen away from this significant closing of the boy-girl gap in Haryana are the disheartening indicators on the health of the newborn and the mother. The 2017-18 scorecard of the Ministry of Health and Family Welfare points out that an appalling 50 per cent of the districts fall in 'very low performing' and 'low performing' categories. The Beti Bachao, Beti Padhao programme is in need of a booster dose — both financial and infrastructural — to enhance pregnancy, childbirth, post-natal maternal and newborn care.
For years, the nutrition fact-sheet of the women in Haryana has been miserable, setting the ground for poor maternal and child fitness. When 71.1 per cent women suffer from anaemia and only 25.6 per cent enjoy average health, it is bound to reflect on the expectant mothers. The negligible pre-natal care available in some parts, such as the backward Mewat region, exacerbates the sorry situation, leading to high maternal and neonatal mortality rates in the state. The strengthening of the state's primary health centres (PHCs) with adequate doctors, nurses and paramedics is the basic requirement for turning the situation around. This deplorable condition is highlighted by the National Health Mission report for 2018-19 which reveals that 177 of the 471 PHCs don't have the mandatory staff. The absence of manpower, shamefully, even puts the centres out of reckoning for any grading.
Though last month's Niti Aayog ranking has put Haryana at the top in the country in terms of incremental performance on the health index, the state's standing in this sector remains poor. It needs to push the envelope further to consolidate its gains by ensuring that its women get access to health care. Healthy mothers and children are essential for a robust, progressive and productive state.