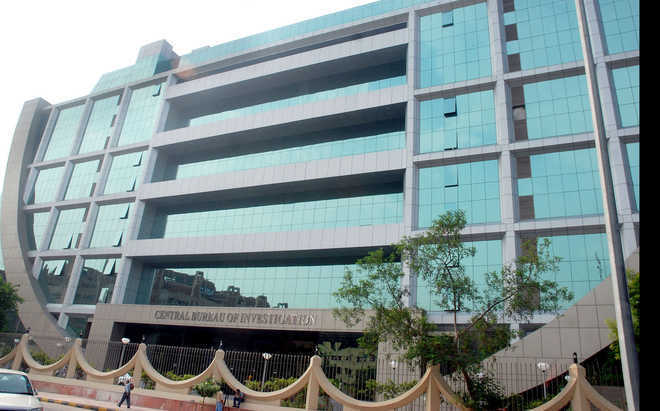 harinder@tribunemail.com
The public trust CBI enjoys can be gauged from the fact that all aggrieved protesters seeking justice in controversial cases want them to be handed over to the Central agency. It is also the courts' most reliable option in any case where the administration's motives are suspect. Unfortunately, as Chief Justice of India Ranjan Gogoi pointed out while presenting awards to distinguished Central Bureau of Investigation personnel, attention is more often than not drawn to failure than success of any public institution. A stark inconsistency, the CJI remarked, is why the agency does a good job whenever there are no political overtones, but is unable to meet the standards of judicial scrutiny in high-profile and politically-sensitive cases.
There is no CBI Act and the agency draws its powers from the Delhi Special Police Establishment Act, leading to criticism of being an investigative arm of the Central government. The CJI has advocated statutory status, through a fresh law, for the CBI equivalent to Comptroller and Auditor General — 'administrative autonomy' to make political interference difficult. Such a demand has been put forth in the past as well, but cold-shouldered by the Central and state governments alike, wary of giving up their leverage in sensitive cases. It has largely been left to the Supreme Court to ensure that the 'caged parrot with many masters' functions without fear or favour, like in the Unnao rape case most recently and during the embarrassing face-off between the top two CBI officials.
Law-backed autonomy; legal powers to operate on an all-India basis; drawing quality cadre from a wide pool of talent and not just the IPS, where political disengagement is not an easy task — various suggestions have been extended over the years to empower the CBI and protect its integrity. Besides political and administrative interference, CJI Gogoi drew attention to the agency's weak human resources, lack of investment and in his view the sine qua non: enhanced accountability with increased autonomy. An impartial, independent CBI is in national interest, but political support only finds voice when in Opposition.