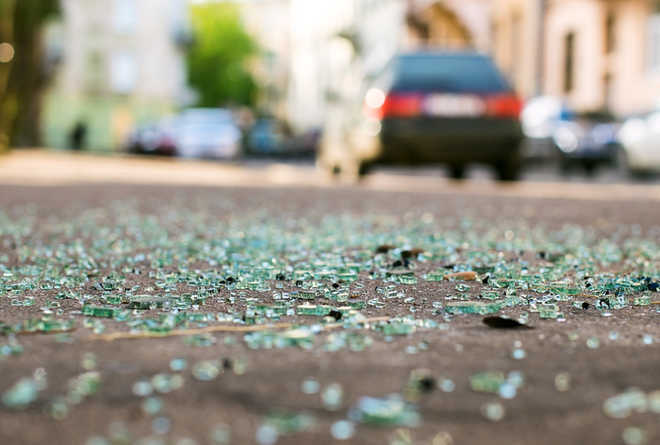 ROBINSINGH@TRIBUNE.COM
Brazen disregard of traffic rules is par for the course in India. Some offenders have no qualms about going on a murderous rampage even when they are squarely at fault. They endanger the lives of not only fellow motorists, but also of the cops who try to catch them red-handed. In the latest outrage on our unsafe roads, a speeding driver dragged a traffic constable for around 3 km on the bonnet of his car in Gurugram after the latter signalled him to stop. The incident comes less than a fortnight after a couple — an engineer and a chartered accountant, no less — had attacked traffic policemen for 'daring' to stop them after they jumped the lights in the Millennial City. In both cases, the accused were rightly booked under Section 307 (attempt to murder) of the IPC, besides charges such as assaulting a public servant and obstructing him from doing his duty.
Such incidents have been happening with alarming regularity, even in a city like Chandigarh that is known for strict enforcement of traffic rules. Under the Motor Vehicles (Amendment) Bill, passed recently by Parliament, the minimum compensation in hit-and-run cases has been enhanced manifold. However, there is still no special provision to penalise drivers who attempt to mow down traffic cops, or to compensate the latter for risking their life and limb in the line of duty. As and when conviction takes place, cancellation of the offender's driving licence ought to be the obvious first step. He/she should also be held liable to bear the cost of treatment and post-operative care of the injured cop, over and above the relief amount. If the policeman succumbs to injuries, Section 307 must be replaced by 302 (murder) in the FIR.
The Bill has sharply hiked the fine for drunk driving and other offences, but the imposition of hefty penalties alone can't act as a deterrent. The traffic cop who sweats it out on the road is the custodian of the law. Those who treat him with disdain don't deserve leniency. Letting off such 'terrorists' would erode the public's faith in social order.