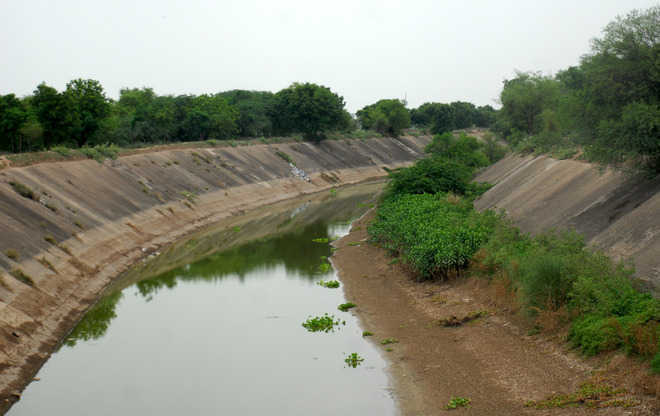 editorial@tribune.com
Ravi S Singh
Tribune News Service
New Delhi, August 21
A joint meeting of officials of the Punjab and Haryana Governments led by their respective Chief Secretaries and convened by the Union Jal Shakti Ministry on the Sutlej Yamuna Link (SYL) canal imbroglio today remained inconclusive with both sides remaining steadfast to their earlier stand.
Another round of a similar meeting is expected to be convened by the ministry within a week. "The meeting remained inconclusive. Both sides are engaged in talks on SYL," said Union Jal Shakti Secretary UP Singh.
"The ministry's role is limited to facilitating meetings between both sides so that they talk on resolving the issue, as directed by the Supreme Court," Singh added.
The apex court had declared Punjab legislature's 2004- Punjab Termination of Agreement Act void. It also ruled in favour of construction of SYL, which was to bring Ravi-Beas water to Haryana through the proposed SYL canal.
Officials of both states remained tightlipped on the proceedings of the meeting. "The meeting was cordial, but arrived at no conclusion," said Punjab Chief Secretary Karan Avtar Singh, adding: "We have left it to the Union Jal Shakti Secretary to fix the next date for the meeting."
His Haryana counterpart Keshni Anand Arora refused to comment on the meeting's outcome. The Punjab legislature's impugned Termination of Agreement Act had junked all agreements to share the states rivers' waters with other states.
With regard to the SC judgment, the Punjab Government has taken a stand that the rivers in the state had shrunk and the state was not in a position to share waters as it had become water-deficit.
The two states have hardened their position following the judgment, resulting in a logjam. The apex court has listed hearing in SYL issue on September 3 before which all sides will need to firm up their position.