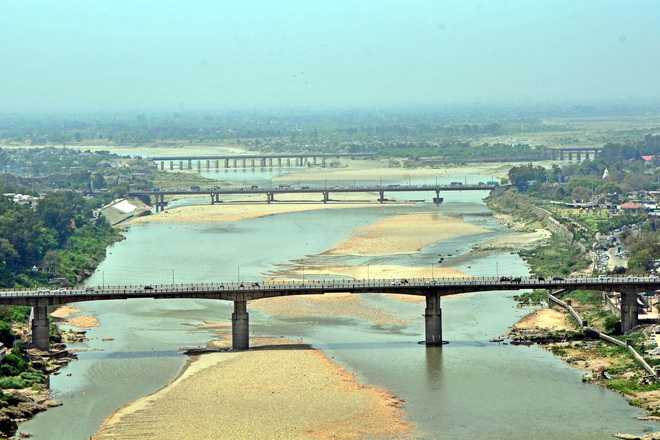 editorial@tribune.com
Tribune News Service
Jammu, August 21
The Director, Command Area Development (CAD), Jammu, OP Bhagat, made an extensive tour of Sub-Division Sarore and inspected newly constructed distributaries for carrying water from the main Ravi, Tawi canal to the farmers' field.
During the tour he visited the villages Chappar (Kathua), Chak, Manga, Gujran and Sarore (Samba).
The Director held interactions with the farmers who expressed their satisfaction in respect of the construction of field channels by the CAD in their fields. The farmers said the field channels had played a significant role in avoiding the loss of water due to percolation and seepage and providing water to the tail-end fields.
The farmers requested for extension of the project for covering more and more area under field channels, thereby, giving boost to the crop production in the region.
The Director also interacted with the field officers and stressed on identifying appropriate technological advances in the field of water management and helping farmers to adopt the same so that it led to overall progress of this sector.
He emphasised on bridging the gap between the farmers and offices of the department. He directed them to ensure quality work in the field and directed them to work to the satisfaction of the farmers in commutation and collaboration with the newly elected PRTs.