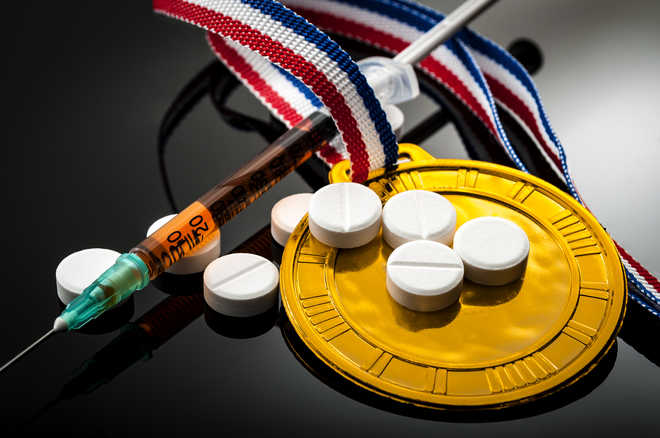 ROBINSINGH@TRIBUNE.COM
Tribune News Service
New Delhi, August 23
The World Anti-Doping Agency (WADA) has suspended the accreditation of India's National Doping Testing Laboratory (NDTL) for six months due to "non-compliance". From August 20, NDTL is barred from testing samples for dope.
However, the suspension doesn't bar the National Anti-Doping Agency (NADA) from collecting samples, which could be sent either to Doha or Bangkok for testing.
The Indian lab was under investigation after it recalled the adverse analytical report (AAF) of javelin thrower Devinder Singh Kang, who had tested positive for a steroid. Also, last year around 220 samples that had been declared negative were sent to the Montreal lab at the behest of WADA, and six of them turned out to be positive after retests.
A WADA statement said that the disciplinary proceedings were started in May 2019, and added: "The suspension, which took effect on 20 August 2019, prohibits the NDTL from carrying out any anti-doping activities, including all analyses of urine and blood samples."
90 percent compliant
The Sports Ministry will appeal against the suspension as they are "90 percent compliant". Reacting to the development, Sports Minister Kiren Rijiju said in a statement: "There were some issues in the past. After taking over as the sports minister, I have taken cognizance of those issues and a course correction has been initiated. It is disheartening that despite these efforts, WADA has taken this stance. We will appeal against this ban and the process of appeal is already underway."
Sports Secretary Radhey Shyam Julaniya, however, took a grim view of the situation and said the suspension would force India to go on a minimalist sample collection mechanism. "WADA has administered this medicine when the patient had recovered 90 percent. We were 90 percent compliant so they could have been lenient," Julaniya said.
"We have to understand that there is a cost involved and if we feel it is too much, then we will be forced to reduce sample collection. We have asked WADA to visit us again and hope they have a rethink... Otherwise the appeal option is always open," he added.