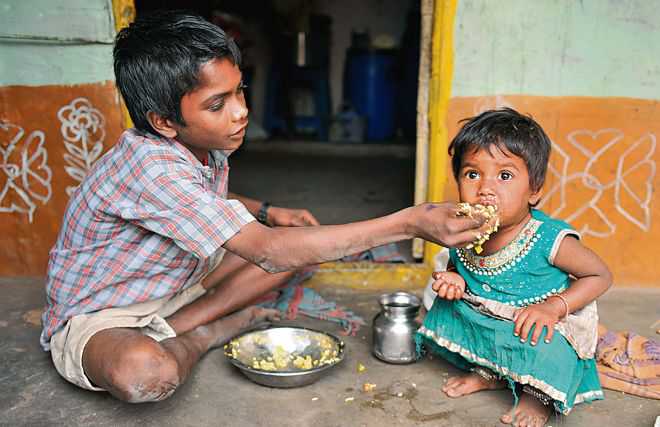 Jayshree Sengupta
Jayshree Sengupta
Senior fellow, Observer Research Foundation
In the last quarter (April to June 2019), India's GDP growth rate of 5 per cent is a warning sign that the realisation of a $5-trillion economy could remain a pipe dream because India will have to grow much faster in order to achieve it. India is no longer the fastest growing economy in the world, something which the Modi government has gone on repeating since 2015 when it did achieve 7.5 per cent GDP growth, which was the highest globally.
The Finance Minister has already unravelled a big package of sops and incentives alongside the bad news of 5 per cent growth and one cannot deny that the government is doing its best to avert a crisis. India got the Emerging Market Economy (EME) status in recent years based on its demographic numbers, fast growth and size of the economy. But India is not on a par with the other EMEs even though its GDP growth has been above 7 per cent in the past five years. India's per capita income is $2,199 per year (estimated in nominal terms for 2019) as compared to China's $10,153.
Also, in terms of the human development index, India falls way behind the other EMEs and its rank is 103 while China's is at 86. India still has more than 200 million poor (21.2 per cent) as compared to its neighbours in the East which have reduced poverty drastically. China's poverty level stands at 7.9 per cent. Thus, even though India and China are often clubbed together as the two emerging economic giants of Asia, China is way ahead of us in providing each citizen a higher income and standard of living.
While it is good for us to dream to be the third biggest economy in the world, today such ambition may get thwarted by the global slowdown. India's trade and investment largely depend on global investors and importers of Indian goods and services. The trade war between the US and China, which has not reached a conclusive settlement yet, has created an uncertain global trade climate. Many countries around the world are facing grave economic problems, starting from our immediate neighbour Pakistan to distant Argentina which is struggling with huge debt and sliding currency.
Our biggest trade partners, China, the US and the EU, are also facing various complex economic problems which are disrupting the normal flow of trade and investment. Germany is definitely undergoing hard times and also Britain with impending Brexit.
India's boasting about being the fastest growing country in the world attracted the attention of none other than President Donald Trump. He is of the view that India and China should not be given the developing country status and that both these economic giants are deriving undue benefits from the WTO by claiming to be developing countries, whereas, according to him, they are the fastest growing trillion dollars' worth economies (India at $2.9 trillion, China at $14.2 trillion). He thinks they should be stripped of the developing country status and should not be allowed to derive benefits from WTO rules in trade and agriculture that allow them to give special input subsidies to farmers. He does not want India to protect farmers with minimum support price for crops.
Our farmers are earning Rs 6,426 a month, according to NSSO, that gave an annual income of Rs 77,112 per year (between July 2012 and June 2013), which, at the going dollar/Re exchange rate, comes to $1,071 per year as compared to the annual income of the American farmers of $26,128 in August 2019.
It shows that there are good reasons for offering protection to small and marginal farmers in India who will be wiped out in the face of international competition from countries like the US and the EU. The special and differential treatment clause in WTO is very important for India in the context of its small farmers.
India's farming has always been a problem because of fragmentation of land, poor infrastructure and low productivity. In the last quarter, agriculture has grown by a mere 2 per cent. The present fall in consumption demand in the country is largely due to the stagnant rural farm incomes. Not only have wages remained stagnant but also the earnings of farmers have not grown in the last five years to cover their costs adequately.
It is time to admit that India is still a developing country because another indicator is that a large proportion (47 per cent) of the population is dependent on agriculture as compared to 1.3 per cent in the US. China always claims that it is a developing country, which actually it is, despite its impressive skyscrapers and efficient infrastructure. People in the countryside are still living in very simple homes and there are plenty of signs that it is not a developed country. China's per capita income is still much lower than that of developed countries.
If one tours around the US, Canada and the EU, one immediately notes the difference between developed countries and developing ones. The main thing noticeable is the absence of abject poverty, clean air and water, general smoothness in the running of everyday life in well-organised cities and an efficient bureaucracy, invisible garbage collection and good public transport system.
India aspires to be a developed country by 2047 which may or may not be possible. For the present, vigorous reforms will be needed for India to retain the status of an EME. It is imperative to have more FDI and FPI inflows as well as a growth in private investment to climb out of the low GDP growth mode.
Hopefully, the festival season will bring more cheer to the consumption sector which is suffering from lack of robust sales. The 'animal spirits' have to be stirred up which may require improving consumer confidence and more importantly, manufacturing growth. India will have to continue to support its farmers and fight vehemently against Trump's initiative to strip India of the developing country status at the WTO.