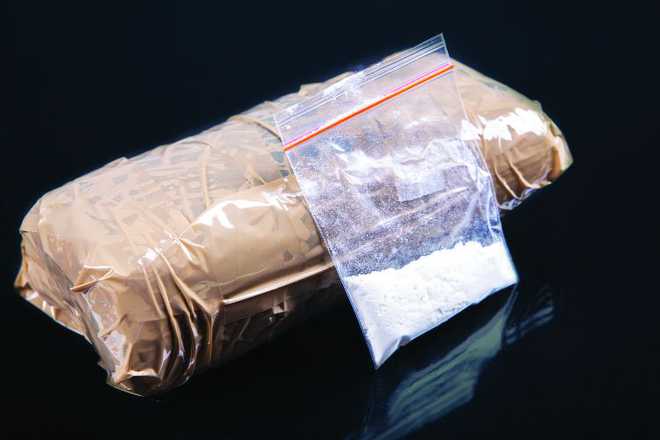 sanjiv@tribunemail.com
Anirudh Gupta
Ferozepur, September 11
Amid repeated attempts by Pakistan drug smugglers to push contraband across the border using river route, BSF personnel have seized eight packets of heroin near border outpost (BOP) Shameke.
This is the third consecutive seizure of drugs at the BOP this week, leading to the recovery of 16 kg heroin worth Rs 90 crore.
BSF officials said smugglers last night attempted to push drugs, concealed in water hyacinth, into the river but jawans from 136 Battalion thwarted their attempt.
On August 15, the BSF had seized 15.12-kg heroin near border outpost Old Mohammadiwala when notorious smuggler Harjinder Singh, alias Jinder, was caught swimming across the river along with the consignment using a rubber tube.
With this, 129.5 kg heroin has been confiscated by the BSF along the border in Punjab so far. In Ferozepur sector, smugglers have been trying to take advantage of the rise in Sutlej water level and wild growth to push narcotics into India.
Already, four such seizures have been made in the area within a month. Sources said smugglers earlier used "conceal and clear" strategy but later switched to plastic pipes to push contraband. Changing tack, they are using water channels in riverine gaps to smuggle in drugs.
Smugglers' database ready: punjab DGP
Amritsar: The Punjab Police have decided to take notorious smugglers active along the Pakistan border into preventive detention. "We have prepared a database of such smugglers and the process will start soon," said DGP Dinkar Gupta after a meeting of Central and state agencies at Khasa on Wednesday. TNS