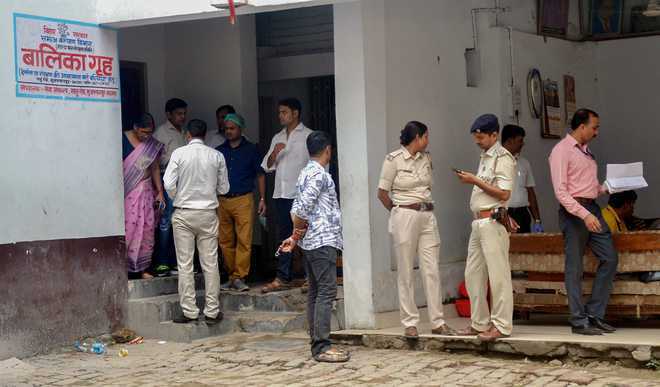 amansharma@tribunemail.com
Tribune News Service
New Delhi, September 12
The Supreme Court on Thursday allowed eight of the 44 victims of Muzaffarpur shelter home abuse to be reunited with respective families subject to all necessary clearances.
A three-judge Bench headed by Justices NV Ramana ordered the Bihar government to provide financial and medical assistance needed to the eight girls.
It also asked the state government to compute the compensation to be paid to the victims under a scheme approved by the top court and submit a report to it.
It directed Tata Institute of Social Sciences (TISS) to prepare a status report with respect to the remaining girls and submit it in eight weeks.
The order came after TISS filed its field action project 'Koshish' report in a sealed cover, saying the eight girls were fit to be reunited with their families.
Several girls were allegedly raped and sexually abused at an NGO-run shelter home at Muzaffarpur. The horrific incidents came to light after a report by TISS was made public. The top court had transferred the probe of the cases from the Bihar Police to the CBI and decided to monitor it as well.
The probe agency has already filed a chargesheet against 21 people, including main accused Brajesh Thakur. It had said 11 girls were murdered and as per its recent affidavit filed in the apex court, it was found that there were a total of 35 girls with identical names who at one time or the other had stayed there. In an affidavit, the agency had told the court that 11 girls were allegedly murdered by Thakur and his accomplices and a "bundle of bones" was recovered from a burial ground in Muzaffarpur.
In October last year, the top court had ordered shifting of main accused Brajesh Thakur from Bhagalpur jail in Bihar to high security prison in Patiala, Punjab.