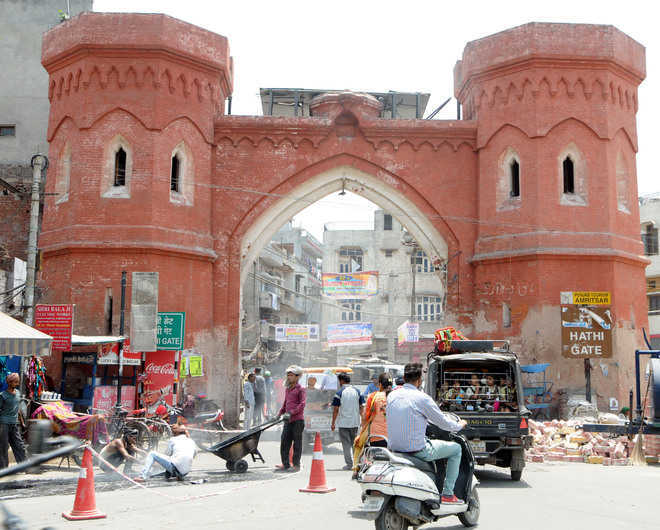 sanjiv@tribunemail.com
Rajiv Sharma
What's in a name? A lot if you are in India. The name of a man, locality, village or a city speaks volumes about the character and characteristics of the person or the place if one happens to be in a country as diverse and unique as India. Queer names of people, weird names of localities and bizarre names of villages and towns have many an interesting story behind their nomenclature, which often provide an insight into an amusing or intriguing slice of history.
As a physician, while examining a patient, the first thing I am supposed to do is write the name and age of the person before going ahead with the diagnosis and treatment. Sometimes names of patients are so unusual that I can't help but urge them to share the story behind their names. Names like Dukhi Ram, German Singh, Collector Kumar, Deputy Dass, Phantom Yadav, Punjab Singh, Skylab Kumar and Vancouver Shukla evoke immense curiosity. Moreover, a lighthearted conversation with patients goes a long way in making them at ease.
During my childhood, our ancestral house was in a locality known as Sharif Pura in Amritsar. Every time I got into mischief in class, my teacher would pull me, saying, 'Have a look! He is the badmaash of Sharif Pura!' We lived in Sharif Pura, went to buy essentials in Husain Pura and loitered around in Zalaal Pura. These names were given to our localities before Partition by Muslim inhabitants. Many a leader of successive governments tried to change the names of our mohallas, but to no avail. Residents have chosen to faithfully stick to names that bear a stamp of the bygone era.
Though Amritsar was established 442 years ago by the fourth Sikh Guru Ram Das, the nomenclature of the city hasn't changed. It still has Telian Wali Gali (oil pressers' street), Mochian Wali Gali (cobblers' street), Gali Acharzan (those who perform cremation rituals), and so on. Similarly, there are numerous katras, bazars and chowks that have retained their names. The administration tried to change the names of a few places and roads named after Muslims or the British on different occasions, but every move came a cropper. We still have Queens Road, Albert Road, Taylor Road, Cooper Road and Lawrence Road in all their glory.
A few months ago, I was again caught in the quagmire of the curious names of the bygone era. I practice in an area known as Islamabad, which was inhabited chiefly by Muslims before the Partition. I ordered a medical book from an international publisher to be delivered at my clinic. Though I had paid the full amount, I did not receive the book even after a month of placing the order. Later, I received a call from a representative of the publishing house, 'Sorry, sir, we won't be able to deliver the book. We don't have operations in Pakistan.'
Flummoxed, I tried to explain that this Islamabad belonged to India. 'Since when?' he asked with despair discernible in his voice, before hanging up abruptly.
All readers are invited to post comments responsibly. Any messages with foul language or inciting hatred will be deleted. Comments with all capital letters will also be deleted. Readers are encouraged to flag the comments they feel are inappropriate. The views expressed in the Comments section are of the individuals writing the post. The Tribune does not endorse or support the views in these posts in any manner.