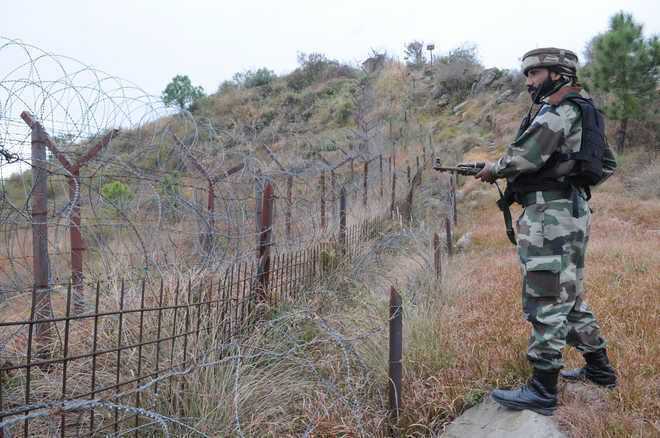 sanjiv@tribunemail.com
New Delhi, September 11
On September 20 and 21, two Pakistan-based organisations plan a protest march from Pakistan-occupied Kashmir and breach the Line of Control (LoC) in Jammu and Kashmir.
The Jamiat Ahl-e-Sunnat Khuiratta, Kotli, led by its chief organiser Zafar Iqbal Ghazi, plans to breach the LoC on September 20 and another group from Garhi Dupatta, Muzaffarabad district, on September 21, Indian Intelligence agencies have warned.
Various trade associations and panels of private schools in Garhi Dupatta have reportedly backed the protest call.
Three days ago, JKLF activists heading a march towards the LoC were cane-charged at Tatta Pani. The police used tear gas shells to disperse the protesters, who resorted to stone-pelting. A number of persons were arrested and charged with destroying public property.
The Indian Army had last week said that Pakistan army posts were instigating civilians to violate the LoC. It has been told to exercise restraint and fire in the gaps. — TNS
US media one-sided, says Indian envoy
Some sections of the American media, especially the liberal media, are focused on a perspective on Kashmir that has been "pushed forward" by those who are "inimical" to India's interest, the country's ambassador to the United States has said. PTI