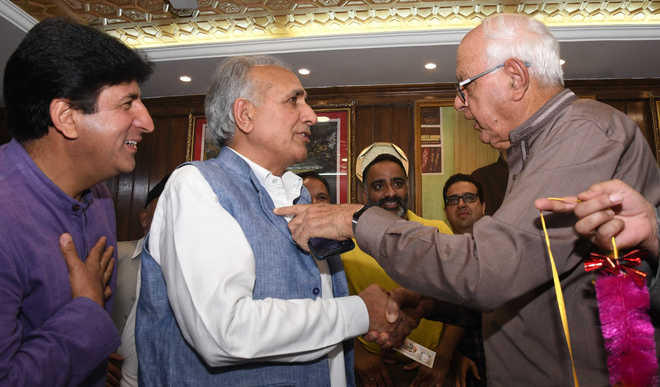 editorial@tribune.com
Azhar Qadri
Tribune News Service
Srinagar, July 21
Mohammad Khalil Bandh, a founding member of the PDP and a former minister, on Sunday joined the National Conference (NC), strengthening its presence in the PDP's erstwhile bastion of south Kashmir.
Bandh joined the NC just a few days after he resigned from the PDP and accused his former party's leadership of humiliating veterans.
A long-time loyalist of the Mufti family, Bandh's latest decision is a major boost for the NC which had faced a gradual wipeout from south Kashmir in the past two decades.
Bandh joined the NC in the presence of party president Farooq Abdullah, general secretary Ali Mohammad Sagar and provincial president Nasir Aslam Wani, all of whom welcomed him and his supporters.
Many supporters of Bandh, nearly all of whom had ties with the PDP till recently, accompanied him to present a show of strength.
Bandh is a three-time PDP legislator from south Kashmir's Pulwama Assembly constituency and his exit from the PDP marks a continuing decline in the former ruling party which has faced a series of high-profile defections since it lost power after a "suicidal" alliance with the BJP.
Bandh's entry into the NC is significant as it provides the party a springboard into south Kashmir's Pulwama district as he is a senior politician from the volatile district and was the district president of the PDP.
At the joining ceremony held at the NC headquarters in the city, Bandh promised to work diligently for his new party.