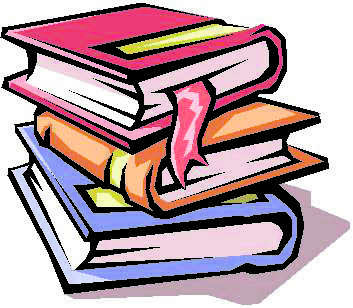 ROBINSINGH@TRIBUNE.COM
Amarjot Kaur
Tribune News Service
Chandigarh, October 20
A recently submitted representation to the authorities of Post Graduate Government College (PGGC), Sector 46, has raised several questions on the functioning of the college, especially with regard to its BCom (Honours) course in accounting and finance.
Out of five students enrolled in the course, three from PGGC-46 and two from the Government College of Commerce and Business Administration (GCCBA), Sector 50, a couple of students on Friday submitted a requisition to college authorities to revoke its decision of discontinuing the course.
Students of the GCCBA-50 wrote to Panjab University, PGGC-46 authorities and Director Higher Education, that they had sought admission to the BCom (Hons) accounting and finance in August this year after taking permission from the authorities of both the colleges.
"Now, we are told that the college has cancelled the course. At this point and time, it will be very difficult for us to change our college or subject.
For the past three months, we have been attending classes for the course and about 70 per cent of the syllabus has been completed. We have also paid Rs 700 fee for this course," read their request.
Students also raised concern over the lack of time to prepare for the next semester in case their Honours subject is changed as the exams are slated in December this year.
According to the college authorities, they are offering three options in BCom (Honours), but there were clear instructions to the HoD that minimum 10 students have to be there to continue an option. "In accounting honours, there were just three students and despite motivation from teachers, the number could not be increased. We have shortage of teachers also and PU regulations also require minimum 10 students. The students were informed in time that this option can't be given and they changed their option in writing before the students return was sent to PU. We have not closed the option, just discontinued it this year. If next year, the numbers of students are more, we will again continue it," the authorities wrote to The Tribune.
The 2005 Senate rules outline the criteria for discontinuation of an honours course. The rule reads: "In case a PU-affiliated college intends to discontinue the Honours classes in a subject/subjects, the principal will report by July 31 of the year preceding the one in which it is proposed to discontinue".
The college has also been running an honours course in Hindi, with only five students enrolled for it. However, the college authorities refused to comment on this.
Panjab University's Dean College Development Council (DCDC) Sanjay Kaushik said, "We have not received any such request from the students yet, but as and when we do, strict action will be taken in this regard."
Ashok Goyal, Chairman of affiliation committee, PU, said: "No request for not admitting students in any of the BCom (Honours) has been placed before the committee. In the absence of any such approval from the university, the authorities concerned are in better position to explain as to how the permission to students to continue in the course in accounts and finance is being denied, that too in the middle of the session. We will look into the matter on Monday."
Also, Education Secretary BL Sharma commented, "The people who are affected can write to the director higher education. This has not been brought to my notice. I don't know what the college authorities have done and why people have been admitted to the course in case there was shortage of faculty. As and when this issue is brought to my notice, I will find a reasonable and rational solution to this."
---
Students were informed, claim authorities
The 2005 Senate rules outline the criteria for discontinuation of an honours course. According to the rules in case a PU-affiliated college intends to discontinue the Honours classes in a subject/subjects, the principal will report by July 31 of the year preceding the one in which it is proposed to discontinue
The college authorities claim in accounting honours, there were just three students and despite motivation from teachers, the number could not be increased. We have shortage of teachers also and PU regulations also require minimum 10 students. The students were informed in time that this option can't be given and they changed their option in writing before the students return was sent to PU. We have not closed the option, just discontinued it this year. If next year, the numbers of students are more, we will again continue it