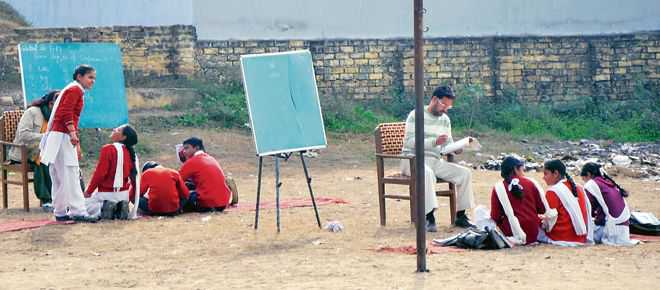 Sanjay Nahar
Sanjay Nahar
Founder-President, Sarhad
Posts regarding opportunities in the real estate sector in Kashmir went viral on social media soon after the Central government's move to abrogate Article 370, ending the special status granted to J&K.
The Centre also issued an appeal to entrepreneurs to invest in J&K for its economic development. Many people came forward and pledged investments, which according to a senior administrative officer of the J&K Government amount to Rs 50,000-75,000 crore on paper.
However, most of these proposals are based on the misconception that one can easily purchase land in J&K as Article 370 is out of the way. A section of the business community believes that it can now just go to Kashmir and start a business or buy land and start carving it out for sale.
This misconception is quite deep-seated and is being propagated on social media and on public forums.
J&K has been a centre of attraction for people the world over. Earlier, Arabs had tried to buy land there. Now, Prime Minister Narendra Modi has himself appealed to business honchos to invest in J&K. However, one should know its repercussions and feasibility first.
I have been associated with Kashmir for the past three decades. At this juncture, J&K is going through a crisis. Disregard for the needs, requirements and aspirations of the Kashmiris as well as the loose talk about buying prime land in places such as Gulmarg and Pahalgam and marrying Kashmiri girls can have serious consequences.
Over the past 30 years, Sarhad, an NGO, has studied the situation in Kashmir, the nature of the Kashmiris and the international impact that any event in the state can have. The NGO has worked out certain priorities for the new UT.
Sarhad, in collaboration with eminent people and institutions from Pune, has proposed the 'Pune model' for Kashmir's development. Investment in J&K should be made in a way that preserves the dignity and the ancient culture, identity and language of Kashmir. It should offer the Kashmiris employment and leadership opportunities.
According to this plan, the immediate and major need of J&K is infrastructure and facilities in the education and healthcare sectors, followed by industries and tourism.
After the rise of terrorism and violence in J&K in the 1990s, many Kashmiri parents wanted to send their wards outside the state for education. It was easier for the children of affluent people and government officials.
The poor and middle-class families were most vulnerable in terms of the extremist propaganda and due to their inability to move out of the state. Sarhad adopted 104 children from such families for their educational needs. These children were brought to Pune in 2004. They have now grown up and are in the final year of graduation or post-graduation degree courses. They are now capable of working in their home state.
Even while Article 370 was in force, the NGO had tried to convince reputed educational institutions from Pune such as Fergusson College and Symbiosis to open their centres in J&K. Help in acquiring land for the same on a 99-year lease through the state government was also promised. However, they had backed out, citing the non-conducive atmosphere in the state.
In the present situation, it has again appealed to major educational institutions and businesses in Pune to establish institutions in J&K. It has submitted a proposal to the Governor of J&K.
The NGO has proposed to take the local Kashmiri people into confidence and establish institutions in the state in partnership with them.
The first proposal has been submitted to open schools and colleges in the sensitive and terrorism-affected villages such as Dardpora in Kupwara district and some places in Pulwama and Doda districts. No funds or land have been demanded for the purpose.
Vishwakarma University in Pune has agreed to enter into a partnership with the local people. Institutions of repute such as Vasantdada College of Architecture, Arham, DY Patil University, KJS Institute, Progressive Education Society, MIT and Symbiosis have also evinced interest in establishing educational campuses in J&K. Several reputed IT companies and leading fruit processing companies such as Suhana have also pledged to support the Pune model.
Pune and Kashmir have an emotional bond because the first-ever Sister City agreement in the country has been signed between the Pune and Srinagar municipal corporations. Moreover, the maximum number of tourists visiting J&K is from Maharashatra. The Pune model gives priority to establishing emotional contact with the Kashmiri people, thereby promoting geographical integration of Kashmir with India.
Senior officials in the state administration have started making efforts to convince businesses in other parts of the country to follow the Pune model.