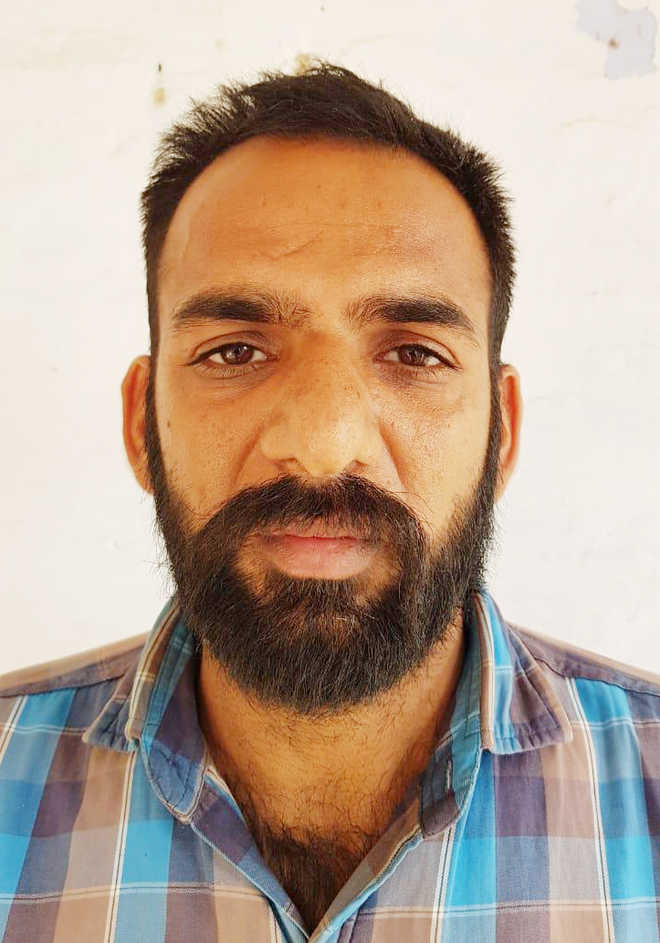 ibune News Service
Sangrur, November 19
The district police claimed to have arrested a member of the Khalistan Gadar Force from Dirba. He has been identified as Patiala resident Jatinder Singh (28), an accomplice of Shabnamdeep Singh (24). The latter, said to be a member of a Pakistan-sponsored terror module, was arrested early this month by the Patiala police.
The Patiala police reached Dirba and took the suspect into custody. Addressing a press conference on Monday evening, Sandeep Garg, Sangrur SSP, said, "Jatinder Singh was wanted by the Patiala police in an FIR dated October 31 under the Unlawful Activities (Prevention) Act and the Explosive Substances Act. A team of the Crime Investigation Agency (CIA) arrested him on Monday from the main market of Dirba. He belongs to Patiala, but since the registration of the FIR there, he had been hiding at the house of his relative in Dirba."
The SSP said Jatinder told the CIA team that he and Shabnamdeep had committed crimes in Punjab and Haryana.
"He has confessed to his involvement in setting liquor vends afire. He was also involved in the theft of two-wheelers. He made video clips of the crimes and sent the same to his handlers to foreign countries to get funds," the SSP added.