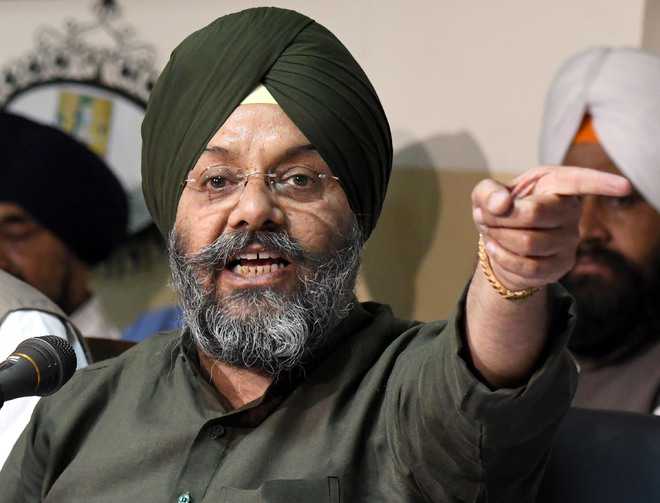 Tribune News Service
New Delhi, February 26
Delhi Sikh Gurdwara Management Committee (DSGMC) president Manjit Singh GK said here today that he did not consider Canadian national Jaspal Atwal a terrorist as the latter had already served his sentence.
A day after his photos with Atwal, taken at Gurdwara Rakabganj here, went viral, GK said, "Atwal's name was removed from the blacklist of Sikhs in July 2017. As the DSGMC had played a major role in pruning the list, he came to thank me."
Addressing a press conference, GK said it was suspected that Indian intelligence and security agencies hatched a conspiracy to sabotage Prime Minister Justin Trudeau's visit to India so that he could be branded a Khalistan supporter.
The DSGMC chief said the demand for Khalistan had ended 25 years ago. In case the Sikhs wanted Khalistan, they could have taken it when HP and Haryana were part of Punjab, he claimed.