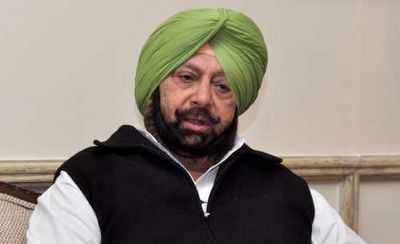 Tribune News Service
Hoshiarpur, March 4
Chief Minister Capt Amarinder Singh today said the contamination of underground water had become a serious issue in the state and the scientists at Bhabha Atomic Research Centre (BARC) have agreed to work on the issue and help find out the cause of spread of cancer in Punjab.
The CM said this while addressing a rally here on the occasion of stone-laying event of seven projects in the district, including opening of Rs 45- crore Cancer Hospital in Hoshiarpur.
The CM said, "We want the BARC scientists to find out whether Punjab waters are getting polluted due to overuse of fertilisers or there are other reasons for it. Since contamination of underground water is becoming a serious problem, use of river water for drinking purposes is the only way out. The southern belt is affected the most and it now has a cancer hospital in Sangrur and another is coming up in Fazilka. For northern Punjab, Hoshiarpur cancer hospital will come up for Rs 16 crore to be spent by the state and Rs 29 crore by the Centre."
Today, the CM got started projects to the tune of Rs 150.85 crore in the district which included a multipurpose indoor hall, a food street, a new library, ROB on Jalandhar Cantonment-Hoshiarpur railway line, a girls' hostel and a community centre.