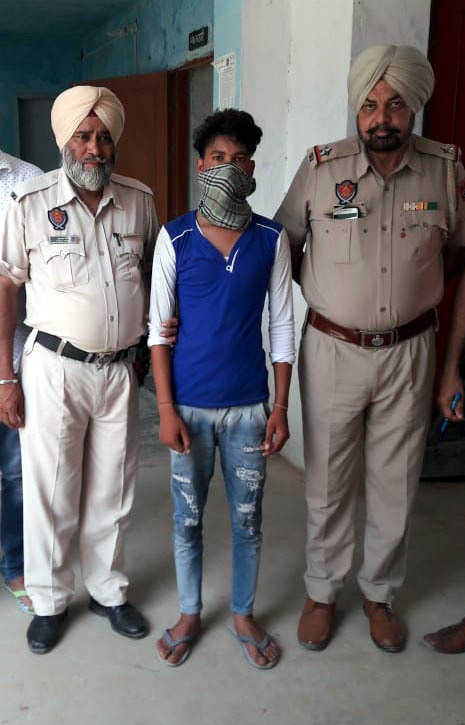 Tribune News Service
Bathinda, July 23
A youth allegedly murdered his father two months ago as the latter used to scold him for returning home late at night. The crime came to light on Monday morning.
The deceased was identified as Sukhdev Singh, a resident of Jai Singhwala village. His son, Karandeep Singh alias Bunty, and the latter's accomplice, Gurnam Singh alias Lakhu, have been arrested.
Sangat police station SHO Gurbakshish Singh said a case was registered under Sections 302, 210 and 34 of the IPC on the statement of Sukhdev's sister Manjit Kaur, a resident of Salamewala village in Fazilka district.
Manjit said Sukhdev had been missing for the past two months. When she asked Bunty about her brother's whereabouts, he told her that Sukhdev had gone to Rajasthan.
She was cleaning her brother's house on Monday when foul smell emanating from a trunk drew her attention. She found bloodstained clothes inside the trunk. On being prodded, Bunty told her that he had killed his father.
He stated that on the night of May 28, he mixed poison in Sukhdev's food. When his father fell unconscious, he called Gurnam. They slit Sukhdev's throat with a sharp-edged weapon and then hid the body in the trunk. Two days later, they took it away on a motorcycle and threw it into the Sirhind canal near Bir Behman village.
The police have recovered the murder weapon. The canal is being searched to trace the body.
Top News
Complete normalcy has not been restored along the line of ac...
Temporary measure aimed at solving labour shortage
MEA asks youth not to fall for lucrative IT jobs in Thailand...
Searches held at various locations of liquor baron Deep Malh...
On May 9, a rocket-propelled grenade was fired at the Punjab...