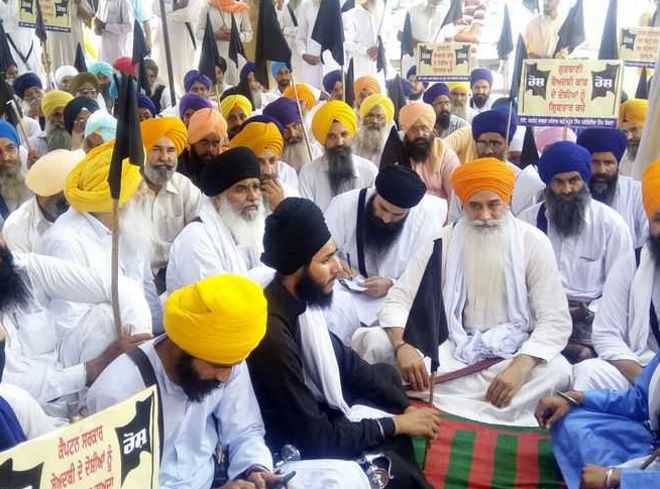 Legal Correspondent
Ludhiana, Feburary 10
The court of Judicial Magistrate Sumit Sabharwal dismissed the criminal complaint filed against former Chief Minister Parkash Singh Badal and ex-deputy chief minister Sukhbir Singh Badal regarding Behbal Kalan firing incident.
"Court finds no sufficient ground to proceed against the accused for any of offences alleged to have been committed by the duo," observed the Judge.
This court still wonders as to how and why the instant complaint, in its present form was even presented and prosecuted by the complainant, if not for the litigative and political publicity in having summoned the Ex-CM and Deputy CM Punjab, remarked the Judge.
"As manifest from the very body of complaint, the complainant has sought summoning of accused on basis of surmises and conjectures. All what that has been asserted by the complainant is that he came to know about the present incident and the consequent involvement of the accused therein, from some persons who were actually present at the spot, and who in turn had derived the knowledge of involvement of said accused from the police officials deputed on the spot," observed the court.
The order came on a complaint moved by Jagdeep Singh Gill, a resident of Gurdev Nagar, Ludhiana.
"The police officials present at the site told the gathering and other persons that orders of firing came from Chief Minister and ex-deputy chief minister," claimed the complainant.
The complainant had further alleged that the motive of the accused was to get political mileage. The firing lead to death and injuries to protestors. The local police did not had the courage or authority to fire at the peaceful gathering which was protesting against the sacrilege of Guru Granth Sahib, claimed the complainant.
Top Stories