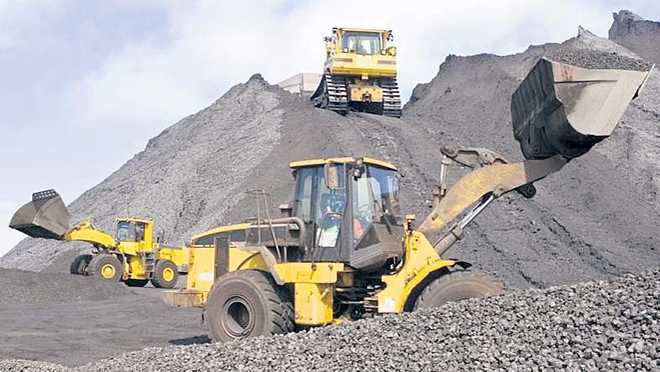 Tribune News Service
Chandigarh, April 10
A state government-run corporation will regulate the supply and demand of sand and fix rates, if the recommendations of the Cabinet sub-committee on illegal mining are accepted by the government.
In its second meeting, the sub-committee, led by Local Bodies Minister Navjot Singh Sidhu, decided to nail the transport mafia that is vital for smooth operations of the sand mafia. Finance Minister Manpreet Singh Badal and Rural Development and Panchayat Minister Tript Rajinder Singh Bajwa and Chief Secretary Karan Avtar Singh attended the meeting.
After deliberating on 10 points, Sidhu told the media that it had been decided to rope in IITs based at Kanpur, Roorkee, Delhi and Kharagpur for a detailed study on sand availability and replenishment of riverbeds. The sand coming from crushers would also be part of the study. The said IITs would also conduct a study on carrying capacity of the rivers and demand for minerals in the state.
Sidhu said it had been suggested that while allowing wet dredging from riverbeds, the government should control the stocks of sand and regulate its transportation to check prices. It had been proposed to regulate transporters with the help of GPS and radio frequency IDs. Designated stockyards would be set up on the basis of demand.
The committee also proposed to run a facility for online booking of sand by individuals, panchayats and local bodies departments and have feedback from them. For crushers, a tariff of Rs 7 per unit and a royalty of Rs 8 – as applicable in Himachal Pradesh — has been proposed. The committee will submit its final report on April 21.
Top News
Health Ministry launches probe into four alleged substandard...
Addressing a rally, Shah asks whether terrorism has ever ben...
MEA had reacted sharply to Ilham Omar's visit to PoK
Development in Himachal possible as people voted BJP to powe...
The Ministry of Defence spokesperson from Tezpur says the mi...