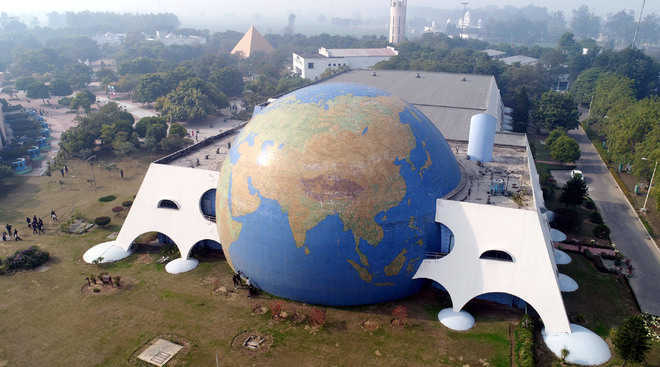 Tribune News Service
Chandigarh, August 10
The Union Government has accepted Punjab's proposal for the second phase of upgrading of Pushpa Gujral Science City (PGSC), Kapurthala, at a cost of Rs 26.90 crore. The Centre has also sanctioned an initial financial assistance of Rs 2.46 crore for setting up a mathematics and an electricity gallery.
A communiqué to this effect has been received from the Union Ministry of Culture, said an official spokesperson, adding that the release of Rs 2.46 crore would be subject to the release of the state's share.
The official said the financial aid for the galleries will come from the total assistance of Rs 15 crore in terms of the Scheme for Promotion of Culture of Science (SPOCS) for setting up these galleries within the existing infrastructure at a cost of Rs 4.10 crore. The ministry has also asked the PGSC to take up with the Punjab Government the issue of release of its share, to the tune of Rs 1.64 crore.
The PGSC has been mandated to adhere to the suggestions of the National Council of Science Museums, Kolkata, on the inclusion of exhibits on certain topics in these galleries.
Top Stories