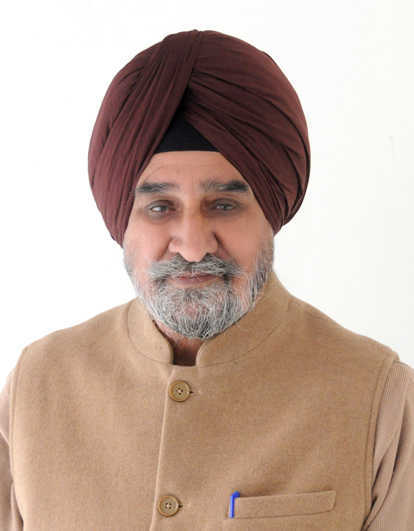 Tribune News Service
Chandigarh, September 11
Rural Development and Panchayats Minister Tript Rajinder Singh Bajwa today said SAD patron Parkash Singh Badal had repeatedly defied Akal Takht in the past.
He was reacting to Harsimrat Kaur Badal's allegations that Capt Amarinder Singh was undermining the authority of Akal Takht.
Bajwa asked her to first go through the history of the Akali Dal over the last 30 years to know the role of her family in general and Badal in particular.
"At the time of celebrations of tercentenary of Khalsa in April 1999, Badal had violated the hukamnama issued by then Akal Takht Jathedar Bhai Ranjit Singh on December 31, 1998, directing all Akali factions to jointly organise the tercentenary. It was Badal who had violated that edict. Bhai Ranjit Singh was later sacked unceremoniously by the SGPC at Badal's behest," Bajwa alleged.
He said earlier in 1994, Badal confronted then the Akal Takht Jathedar Prof Manjit Singh when he summoned him on May 6.
On the other hand, SAD leader Daljit Singh Cheema said the CM should apologise for intemperate language against Harsimrat. Asking the CM not to politicisethe Gurpurb celebrations, Cheema said an ordinary devout Sikh could decipher that the Congress was resorting to derive political mileage from the pious event.
He said as per directions of Akal Takht, there should be one stage and all political parties, organisations and governments should participate in it to give a message of unity and universal brotherhood.
In celebration of suchan important socio-religious event, Cheema pointed that the government had a tremendous role to play, "but unfortunately, it had done little on this score and not even spent a penny from its own."
Such mega events, including the third centenary celebrations of the birth of Khalsa in 1999, were organised successfully and magnificently by the SGPC under the guidance of Akal Takht, the Akali leader added.
Ludhiana Shatabdi extended till Lohian
The Railways Ministry has decided to run the New Delhi-Ludhiana Shatabdi as an inter-city express till Lohian Khas from October 4, stopping at Sultanpur Lodhi five days a week. The train will leave New Delhi railway station at 7 am and reach Sultanpur Lodhi at 2.40 pm via Ludhiana and Jalandhar. It will depart for its return journey from Lohian Khas at 3.35 pm and will reach New Delhi at 11 pm.
Mobile app for devotees soon
With lakhs of devotees set to start visiting Sultanpur Lodhi from next month onwards, the Jalandhar administration is set to launch a mobile app, 'Parkash Utsav 550'.
The app will provide info on required contacts, links, route maps and programmes related to the celebrations.
A demonstration of the app was shown at the Cabinet meeting for which the administration got the approval.
Top Stories