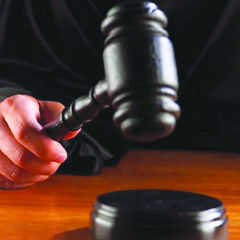 Legal Correspondent
Ludhiana, September 11
The Court of Additional Sessions Judge, Rashmi Sharma, on Wednesday adjourned the hearing in the much talked-about Issewal gangrape case after partly recording the cross-examination of the victim girl to September 19.
The defence lawyers cross-examined her for about two and half hours but it could not be completed. The cross-examination will be continued on the next date of hearing. Her statement was recorded by the court on July 22.
Meanwhile, Dakha SHO Harjinder Singh moved an application through Special Public Prosecutor BD Gupta for a day-to-day trial. He alleged that the victim girl and her friend, a witness, were being pressurised. It has been mentioned that the cross-examination of the prime prosecution witnesses be conducted at the earliest.
Earlier, the victim girl had moved an application seeking speedy trial with the allegation of receiving threats from the accused's side.
All accused were present during the court hearing.