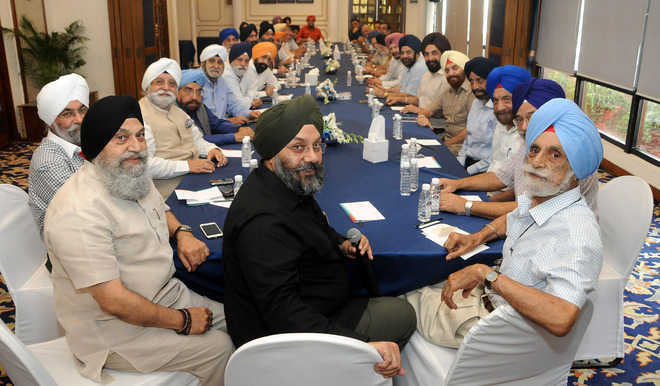 Syed Ali Ahmed
Tribune News Service
New Delhi, September 5
The International Punjabi Forum (IPF) was launched here today with the aim of ushering in reforms in Punjabi society.
Its members include Wave Group chairman Dr Raju Chadha, Delhi Sikh Gurdwara Management Committee president Manjit Singh GK, New Indian Express Group Editorial Director Prabhu Chawla and others.
At its first meeting, the forum noted that Punjabis have a rich culture, where social values hold significance. But with the passage of time, social evils have plagued the society, with people facing difficulties in making arrangements for weddings and other functions.
Manjit Singh GK, who is a permanent invitee to the forum, said the IPF's aim would have far-reaching effect on the society. "Its members would convince Sikhs to celebrate weddings in gurdwaras economically and to shun the practice of distributing sweets and invitation cards. Inform the guests through messages on the SMS. This will help the poor get a good match."
Chawla said, "The contribution of Punjabis, particularly Sikhs, to the economy and culture is tremendous. But political leaders don't appreciate their role."
Other patrons and office-bearers of the forum include Major Gen MS Chadha (retd), Justice RS Sodhi (retd), former DGP PS Pasricha, former MP and National Commission for Minorities chairman Tarlochan Singh, former Punjabi University Vice Chancellor Jaspal Singh and entrepreneur-philanthropist Vikramjit Singh Sahney.