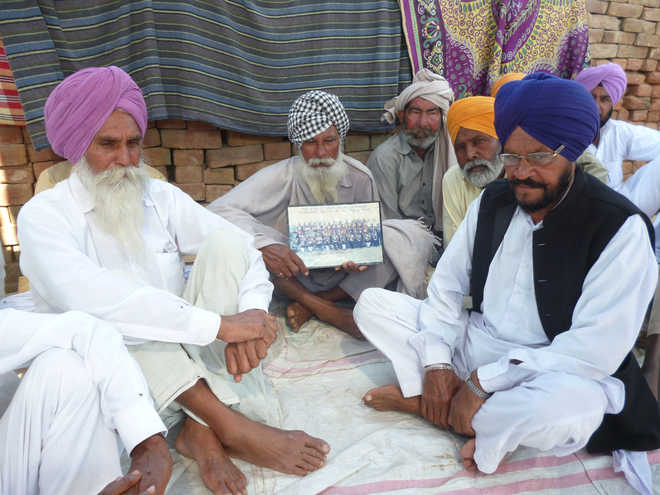 Our Correspondent
Fazilka, March 6
Amarsir Singh (30), a resident of Jorki Andhewali village of Fazilka district who was posted in 13 Sikh Light Infantry Regiment in Assam, was killed in a terrorist attack while performing his duty yesterday.
As per information received here he sustained bullet injuries and died.
His body will be airlifted to Delhi and reach Fazilka on March 8.
Martyr's father Sukhmander Singh, a poor shepherd, said he received a call from the Army officials on Monday that his son had made supreme sacrifice for the country.
Amarsir is survived by two daughters — Gurnoor Kaur (4) and three-month-old Gurbir Kaur — besides his wife.
His family was inconsolable. Amarsir had talked to them two days ago on the fourth birthday of his daughter Gurnoor. He had also come to the village three months ago.
The family members were dependent on Amarsir's salary as his elder brother had died due to illness a decade ago.
Fazilka Tehsildar Darshan Singh said his postmortem examination was conducted there and his body would reach here on Thursday.
Top Stories