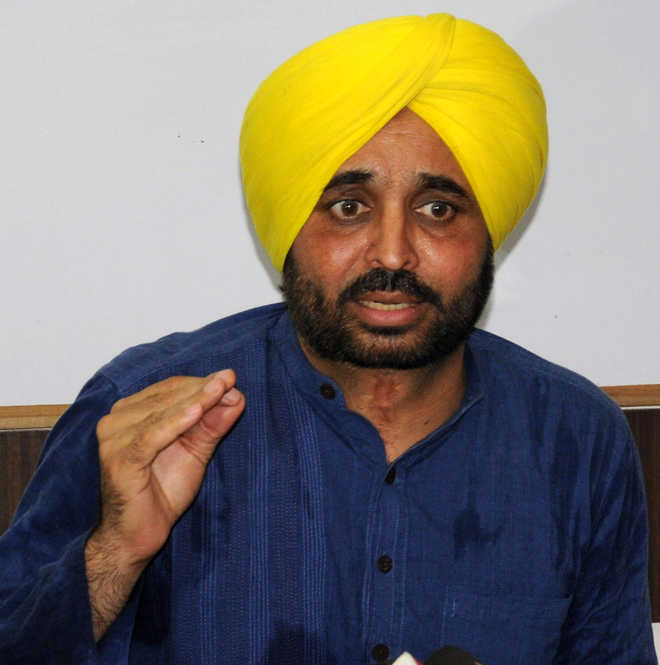 Tribune News Service
Barnala, January 6
After a meeting of the core committee of the AAP, its leaders, while speaking on the resignation of Sukhpal Singh Khaira from the party, said the AAP had got rid of an opportunist, who had always ditched everyone for his political gains. They also claimed that the remaining five rebel MLAs would soon return to them.
Sources informed that during the meeting, nine MLAs, two MPs along with senior leaders of the party discussed how to make their January 20 rally, which would be presided over by the party's national convener Arvind Kejriwal, a grand success to set the ball rolling for the Lok Sabha elections.
"We want to clarify that we do not have any grudge against our remaining five rebel MLAs and, in fact, request all to come back to work hard for the development of Punjab under the party leadership. Khaira has always raised questions over the decisions of the party, be it appointing HS Phoolka as Leader of Opposition (LOP) or me as party president of Punjab unit. His fight is only for grabbing power and nothing more than that," said Bhagwant Mann, AAP MP from Sangrur. Mann said the resignation of Khaira was just a political drama and if he wanted to test his popularity he must resign from the Punjab Assembly and contest from Bholath again.
Leaders also formed transportation, publicity and other committees required for the rally. Some leaders also informed that Sangrur, Bathinda and Faridkot would be their target areas to mobilise maximum residents for their rally.
Core committee chairman Budhram said the party did not depend on any individual but the driving force behind it had always been people and volunteers. "Khaira did not ask even a single question in the recent session of the Vidhan Sabha after he was removed from the post of LOP that exposes his claims about sincerity for issues of Punjab," he said.
---
Khaira has always raised questions over the decisions of the party, be it appointing HS Phoolka as Leader of Opposition or me as president of the Punjab unit. His fight is only for grabbing power...— Bhagwant Mann, AAP MP