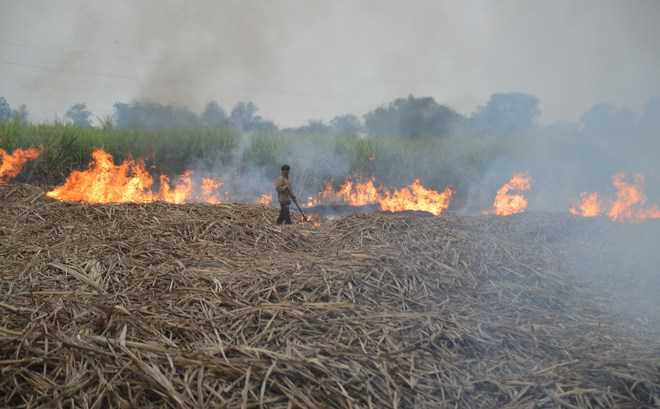 Tribune News Service
Chandigarh, October 9
In order to execute anti-stubble burning measures more efficaciously at the grassroots level, the state government has involved officials of various departments, boards, corporations, cooperatives societies and autonomous bodies besides making them accountable against burning of crop residue in fields owned or cultivated by them. Issuing detailed instructions in this regard, the government has asked entire staff of departments/boards/corporations and cooperative societies not to burn the crop residue wherever they were growing paddy.
Disclosing this here today, the Secretary, Agriculture and Farmer Welfare, KS Pannu said in case any employee failed to comply with these directions, disciplinary action as per service rules would be initiated against them.
He said employees had also been directed to dissuade others from indulging in this practice. The employees have been mandated to bring the matter to the notice of the authorities concerned in case there was any burning of crop residue. In addition to ensuring that they themselves do not indulge in straw burning, these employees had also been directed to create awareness among farmers about the ill-effects of stubble-burning.
The Secretary said the state government directed the district police chiefs and other police officers to impress upon farmers not to burn paddy residue. Likewise, all revenue patwaris have also been directed to mark red entry in the girdawari of agriculture lands, where this malpractice will take place. The burning of paddy residue in that particular field would also be brought to the notice of his higher authorities, he added.