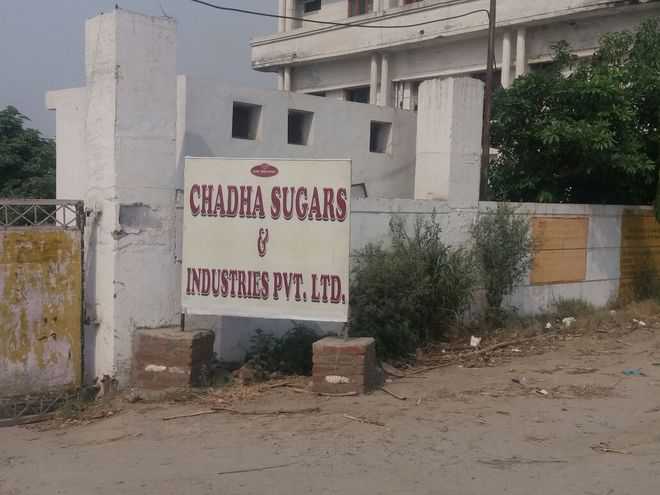 Tribune News Service
Chandigarh/gurdaspur, May 18
Environment Minister OP Soni on Friday ordered the sealing of the sugar mill, located at Kiri Afghana in Gurdaspur, from where molasses spilled into the Beas and caused the death of hundreds of fish. He also ordered seizure of security deposit worth Rs 25 lakh of the mill, belonging to Chadha Sugars and Industries Pvt Ltd.
The minister constituted a probe committee and sought a report within three days and warned of strict action if the mill management is found guilty.
Mill's location raises eyebrows
The incident has raised a question mark over the mill's location. Chadha Sugars and Industries is owed by the family of deceased liquor baron Ponty Chadha. The mill is located barely 1.5 km from the Beas. Tonnes of fish were killed on Thursday after an exothermic reaction (in which heat is released) led to the discharge of molasses from a giant storage tank into an adjoining rivulet, Kahnuwan drain, which further leads to the Beas.
A similar incident had taken place on April 28, 2015, when thousands of fish died following discharge of effluents from the same mill.
Owners choose to remain mum
The mill management refused to talk on the matter. One of its officials tried to downplay the incident saying that villagers were trying to "make a mountain out of a molehill". He, too, refused to come on record.
Gurdaspur Deputy Commissioner (DC) Gurlovleen Singh Sidhu said the flow of water into the Beas had been increased from the Madhopur head works, which is located upstream, in a bid to dilute contamination.
"The effort has been successful. There is no threat to fish now as confirmed by PPCB officials," he said.
The DC, along with Batala SDM Rohit Gupta and officials of the PPCB, Wildlife and Drainage departments, visited the mill on Friday morning and held talks with the management. Another such meeting was later held in Gurdaspur.