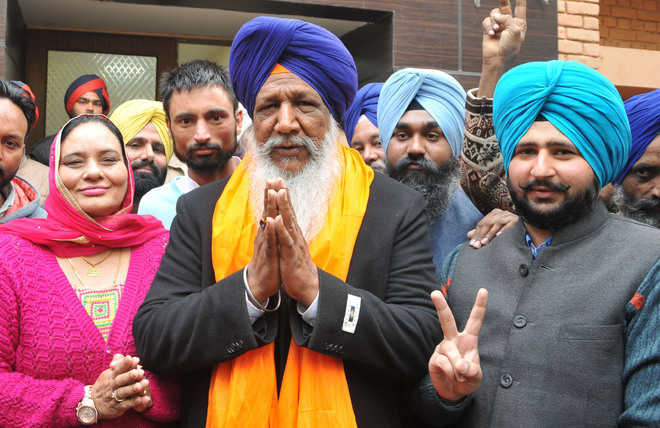 Ruchika M Khanna
Tribune News Service
Chandigarh, April 7
Former Punjab minister Gulzar Singh Ranike, the Shiromani Akali Dal's most prominent Dalit face after Gurdev Singh Badal, is the party's Lok Sabha candidate from Faridkot.
A two-time minister, he was forced to resign in 2012 following embezzlement of funds from his discretionary quota. He was reinstated after an inquiry commission absolved him of all charges.
Ranike is up against singer Mohd Sadiq of Congress, sitting MP Sadhu Singh, who is AAP's candidate again, and Master Baldev Singh of Punjabi Ekta Party.
Ranike is a Mazhbi Sikh, which is the dominant caste amongst Dalits in this reserved constituency. Party leaders say though he hails from Majha region, he was chosen because of his stature as a Dalit leader (he heads SAD's Scheduled Caste wing).
Faridkot is a crucial seat for Akali Dal: Burj Jawaharsinghwala, Bargari and Behbal Kalan — the three places that saw incidents of sacrilege in 2015 -— come under the constituency. It is also here, in the new epicentre of Panthic politics, that the party faced its worst showing in the 2017 Assembly polls and where it is finding the going tough to reconnect with its traditional vote base.
This constituency is spread over four districts of Malwa region: Faridkot, Moga, Muktsar and Bathinda.