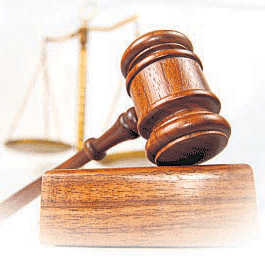 Saurabh Malik
Tribune News Service
Chandigarh, September 25
The Punjab and Haryana High Court (HC) today placed the onus of protecting environment on the local bodies across Punjab and made it clear that the municipal corporations were required to obtain no-objection certificates from the PPCB for setting up composting centres as collection and dumping of waste entailed emission of gases injurious to health.
The petitioners' counsel had submitted that residential colonies were in very close proximity to the landfill sites. The MC's counsel contended that the waste would be collected from the residential areas before being transported to the site. It would be segregated at the site and thereafter manure would be prepared.
The PPCB counsel submitted that NOC had not been obtained by the Jalandhar MC till date, either under the Water (Prevention and Control of Pollution) Act-1974 or under the Air (Prevention and Control of Pollution) Act-1981.
The Bench of Acting Chief Justice Rajiv Sharma and Justice Harinder Singh Sidhu asserted the residents were having a fundamental right to fresh air. He said it was the responsibility of the MCs across the state to save environment. "The children of coming generations have a right to healthy environment. The mother earth must be revered by all of us," he added.
Since the waste is to be dumped and collected at the site before preparing manure, it is necessary for the MC to comply with the Schedule-I of the Solid Waste Management Rules, 2015. The MC is also required to obtain NOC from the PPCB.