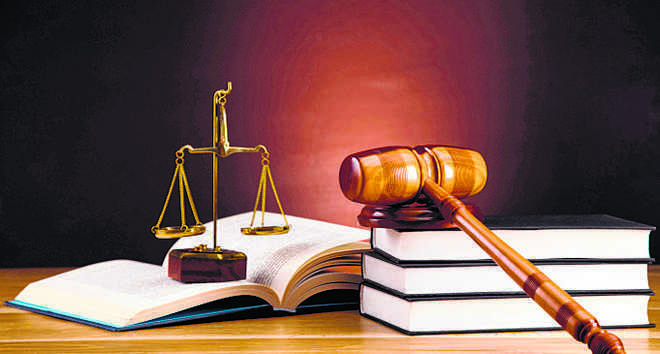 Tribune News Service
Chandigarh, October 18
Taking up the smoldering issue of stubble-burning, the Punjab and Haryana High Court today called for the details of Central schemes launched for the purpose.
The Division Bench of the High Court, comprising Chief Justice Ravi Shanker Jha and Justice Rajiv Sharma also asked Punjab and Haryana to furnish details of action plans based on the Central schemes.
The Bench also made the Ministry of Environment, Forest and Climate Change a party to the petition. Haryana was also given four weeks to respond to the contentious issue.
Additional Solicitor-General of India Satya Pal Jain during the course of hearing told the Bench that Rs 1,100 crore had been released for tackling the issue.
Counsel Charanpal Singh Bagri, on the other hand, submitted that the amount should directly be credited to the account of the farmers.
The High Court has already stayed the recovery of fine imposed on farmers for violating the ban. Acting on a plea, Justice Rajiv Narain Raina had also issued notice before directing the secretaries of both Punjab and Haryana to discuss the issue with different instrumentalities of the state to come out with a solution.
Justice Raina had also made it clear that only the recovery of fine under environment compensation had been stayed. But the state may continue with punitive action. Justice Raina, at the same time, had observed in the open court that stubble could be stored at shamlat or forestland, instead of being set on fire.
The directions came on a petition filed by Bharti Kissan Union counsel Charanpal Singh Bagri. He had told the Bench that people with multiple cars were continuously polluting the environment, while the farmers were being targeted for an activity that did not last for more than 10 to 15 days.
Ministry of Environment also made party
The Division Bench of the High Court, comprising Chief Justice Ravi Shanker Jha and Justice Rajiv Sharma asked Punjab and Haryana to furnish details of action plans based on the Central schemes
Additional Solicitor-General of India Satya Pal Jain during the course of hearing told the Bench that Rs 1,100 crore had been released for tackling the issue