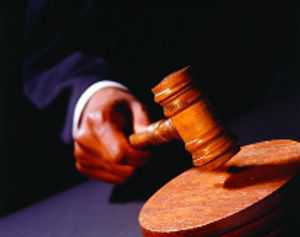 Saurabh Malik
Tribune News Service
Chandigarh, October 18
The Punjab and Haryana High Court has set three-month deadline for Punjab, Haryana and Chandigarh to ensure framing of suitable bylaws by the local bodies to prohibit the ugly practice of pasting posters and pamphlets on government and other public properties.
The Bench has also made it clear that such places include walls, religious and educational institutions, offices, signboards and signage. Directions have also been issued to all waste generators throughout Punjab, Haryana and Chandigarh not to litter, throw or dispose of any waste such as paper, water and liquor bottles, soft drink canes, tetra packs, fruit peel and wrappers.
They have further been prohibited from burning or burying waste on streets, open public spaces, drains and water bodies. "The local bodies must also consider imposing heavy fine on the violators," the Bench of Justice Rajiv Sharma and Justice Harinder Singh Sidhu ruled.
The Bench also directed municipalities, municipal corporations and panchayati raj institutions throughout the two states and the UT to consider granting a month's salary as bonus to the safai karamcharis after taking into consideration arduous and hazardous duties discharged by them.
The principal secretaries of urban development departments, gram panchayat and rural development, were also directed to generate public awareness through information, education and communication campaign.
Directions have also been issued to generate awareness on storage of segregated waste at source in different bins. "The general public should also be directed to hand over segregated waste to the waste pickers, waste collectors, recyclers or waste collection agencies," the Bench added
The Bench also asked the local authorities and village panchayats to set up material recovery facilities or secondary storage facilities with sufficient space for sorting of recyclable materials.