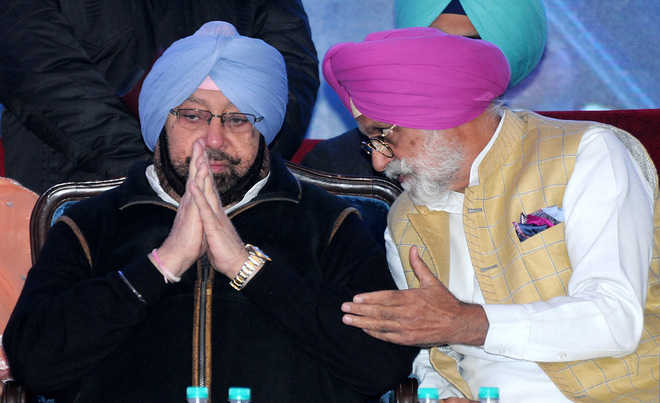 Tribune News Service
Kapurthala, December 14
Chief Minister Capt Amarinder Singh inaugurated ITC's integrated food manufacturing and logistics facility here today.
Spread over 72 acres, with an initial investment outlay of about Rs 1,500 crore, the facility will manufacture ITC's popular brands, including Aashirvaad, Bingo!, Sunfeast, YiPPee! and B Natural.
The CM said the project would help generate employment in the state, besides assisting the farming community in switching over from the traditional wheat-paddy cycle to more lucrative crops.
On potato farmers being forced to dump their produce on the roads due to low prices, Capt Amarinder said the ITC project would bring new seeds and techniques that would enable farmers to produce potatoes that would find a ready market.
This is the third of the five plants ITC is setting up in the complex, with the other two expected to become operational by March next year, said ITC CEO Sanjiv Puri. Once completed, the entire facility will be spread over an area of 1.5 million sq ft, making it the largest in the country, he added.
In line with the New Industrial and Business Development Policy-2017, the state government will provide all fiscal incentives available for anchor units to ITC, including 100 per cent reimbursement of the net SGST (State Goods and Services Tax) for 15 years.
The CEO said ITC subsidiary Technico, the largest producer of early-generation seed potato in India, was engaged in extensive agri development programmes in the state, including production of seeds for anti-oxidant-rich potatoes.
He said ITC would buy 1.3 lakh tonnes of wheat for biscuits and maida in Punjab, besides onions for manufacturing chips. On the tourism front, Puri said one property under ITC's WelcomHeritage brand had opened recently in Amritsar, while two more premium hotels under WelcomHotel and Fortune brands were on the anvil.