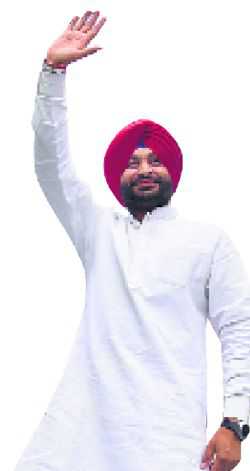 Minna Zutshi & Harshraj Singh
Tribune News Service
Ludhiana, May 17
Both national as well as local issues remain on the radar of the voters in the Ludhiana LS constituency. Corruption, unemployment, farmers' plight and environmental degradation are major concerns of the voters.
The key local issues, according to the voters, are stinking Buddha Nullah, air and water pollution that have so far defied all remedial measures, ill-equipped government healthcare services, chaotic traffic, overflowing sewers, uncovered garbage dumps and dilapidated roads.
"When I think of Ludhiana, I get images of a concrete jungle gobbling up the villages, industrial effluents polluting the groundwater and the once-pristine Buddha Dariya turning into a stinking Buddha Nullah. If the leadership shows will, these issues can be tackled effectively," says Sudarshan, a 67-year-old retired teacher.
According to Col JS Brar, Ludhiana is a hub of industries and many traders have suffered due to the imposition of the GST. "Traffic congestion, highly polluted Buddha Nullah and faulty sewerage system are the main local issues here," he says. Ludhiana hopes that the elected representative will address these issues. The government health services must not only be improved but also be made affordable, he adds.
The three very basic requirements of clean air, potable water and unadulterated food are a must, says environmentalist Dr Balwinder Lakhewali.