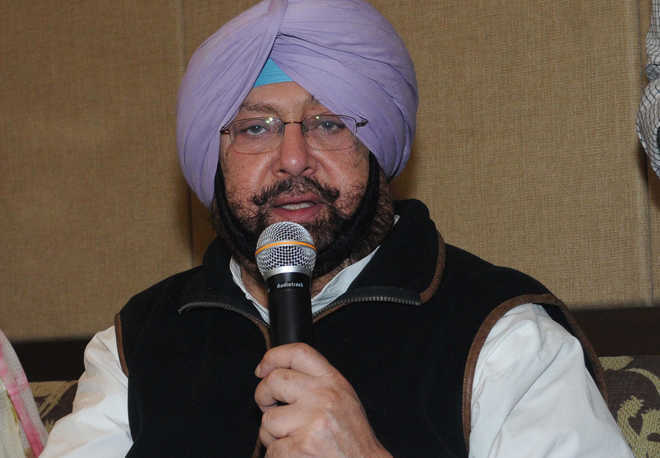 Tribune News Service
Chandigarh, January 17
Punjab Chief Minister Captain Amarinder Singh on Thursday accused Union Minister Vijay Sampla of putting "unnecessary" roadblocks in the Kartarpur Sahib pilgrimage.
"Instead of finding ways of facilitating the Sikh pilgrims, the central government, especially responsible elected representatives such as Sampla, were constantly putting hurdles in the way of the realisation of their dream to visit the historic gurdwara, which they had seen being fulfilled with the decision to open the Kartarpur Sahib Corridor," Captain Amarinder Singh said.
Sampla is a former BJP state unit chief.
Singh said Sampla's statement rejecting passport waiver and making visa mandatory for "the poor and illiterate pilgrims" crossing the Kartarpur Sahib Corridor showed neither the ruling Bhartiya Janata Party (BJP) nor its ally Shiromani Akalu Dal were interested in making the travel "hassle-free".
"Sampla's claim that all Punjabis had passports was highly irresponsible and wrong, and showed how misinformed and disconnected from the masses the Minister was," he said, adding that the BJP was on the one hand trying to take credit for the corridor and one the other, trying to impede its smooth operationalisation.
He said Sampla's statement reflected the BJP's "anti-minority attitude" and the Modi government's continued attempts to sideline the country's minorities to further its political agenda.