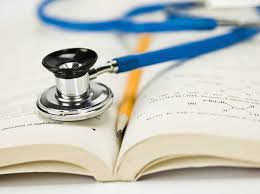 Vishav Bharti
Tribune News Service
Chandigarh, December 2
Students paying exorbitant fee for MBBS and BDS courses at private universities in Punjab can finally see a ray of hope as the state government is likely to amend a related legislation in the upcoming Vidhan Sabha session.
The Punjab Advocate General recently gave approval to amending the Punjab Private Health Sciences Education Institutions (Regulation of Admission, Fixation of Fee and Making Reservation) Act 2006, it is learnt. The amendment will enable the government to regulate the fee being charged by the private health sciences universities.
In his advice, the Legal Remembrancer said though the present Act — enacted much before private universities came into existence — had a provision to regulate the fee charged by private medical colleges, there was no reference to private health universities. Citing the Act, the universities would get favourable directions from the court and they not only fixed fee arbitrarily, but also prepared admission criteria that suited them the best.
Laying stress on bringing the universities under the amended Act, the Legal Remembrancer observed that there was no justification in having different sets of fee structure for private medical colleges and private universities when the courses they were offering were the same.
Sources said the Additional Chief Secretary (Health) has proposed to bring the amendment in the upcoming Cabinet meeting.
Medical Education and Research Minister Brahm Mohindra confirmed that after the Cabinet nod, the government would try to table the amendment Bill.
Before private universities came into existence, at least 50 per cent of the seats in private colleges were kept under government quota. The fee was decided by the government.
Top News
Several centrally-protected monuments across the country lit...
Harried passengers take to social media to vent their ire at...
Lapid had stirred a massive controversy by terming Vivek Agn...
Voter turnout less than 66.75 pc recorded in first phase of ...
DigiYatra will provide seamless entry and embarkation proces...