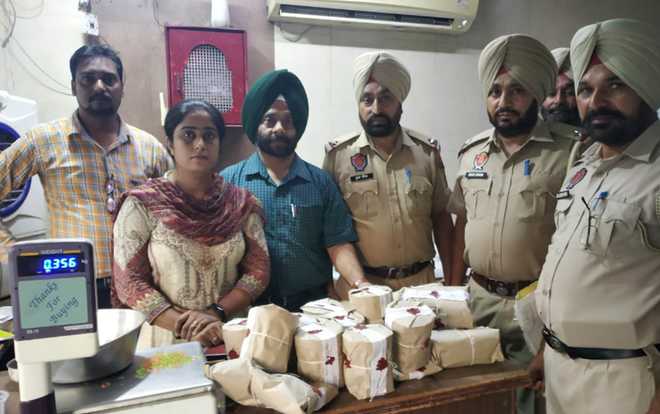 Karam Prakash
Tribune News Service
Patiala, September 18
In the run-up to the upcoming festival season, the district health department and police raided a milk dairy and found that they were using adulterants for manufacturing paneer, here on Wednesday.
The district health department and police raided Singla Milk Dairy in Raghumajra area of the city and seized 10 packets of Fortune Cottonseed oil and huge amount of Skim Milk Powder (SMP) from the dairy.
During the raid, 11 SMP packets (25kg each) of Amul, 8 of Bengal Tiger-make and four SMP packets of Virat-make were confiscated by the police.
During the raid, health department officials found that cottonseed oil — an adulterant — was being used to manufacture paneer.
District Health Officer (DHO) Satinder Singh said the oil from the shop premises indicates that it was being used for paneer.
He added, "The owner confessed his workers were using oil and sometimes ghee to manufacture paneer, which is food adulteration."
The DHO further said that food safety officer had collected samples of milk, paneer, curd, khoya, cream, Fortune Seed Oil and SMP of Virat, Bengal Tiger, and Amul.
The DHO said samples would be sent to the laboratory, and after the report was out, action would be taken, accordingly.
It is pertinent to mention that the samples of the milk and milk products of the said dairy were found substandard last year as well.