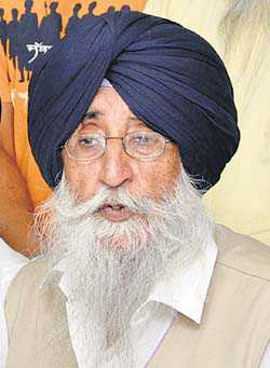 Tribune News Service
Sangrur, April 21
SAD (Amritsar) president Simranjit Singh Mann today released the party manifesto for the forthcoming Lok Sabha elections. He said their focus would be youth welfare. Mann is party candidate from Sangrur.
"Our party would mainly focus on generating employment for the youth because presently all parties are exploiting them, but no one is serious for their welfare. Punjabi youth are hard working and they only need a chance to prove themselves," said Mann, while presiding over a party meeting here.
In the manifesto, Mann stated that a youth welfare council would be formed, which would focus on education and employment generation. For the welfare of farmers, another council would be formed in Sangrur and it would work for labourers as well. Similarly, a women welfare council would be formed, Mann said.
"Political parties are dividing our country on caste lines. We must stop it and give right direction to the people," he added.