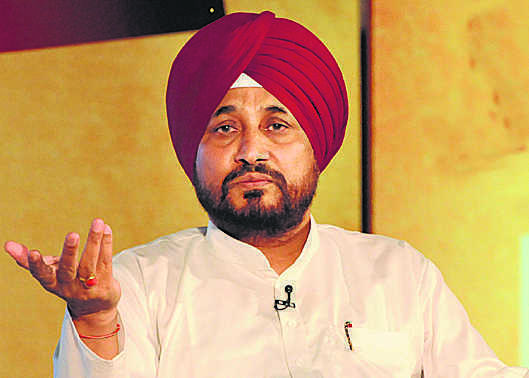 Rajmeet Singh
Tribune News Service
Chandigarh, October 22
State Cabinet Ministers are upset over the delay in their proposed visit to Pakistan in connection with Parkash Purb celebrations of Guru Nank.
A ministerial delegation is to participate in a ceremony to begin "akand path" at Nankanan Sahib, Pakistan, on October 31. From Nankana Sahib, the ministerial delegation would reach Sultanpur Lodhi on November 4.
Cultural Affairs Minister Charanjit Channi said the Centre, under pressure from Akalis, was delaying approval to their visit. "Earlier too when the ministerial delegation wanted to visit Pakistan in the last week August, the Ministry of External Affairs had withdrawn the clearance at the last moment," he said.
The state delegation would comprise ministers Channi, Sukhjinder Singh Randhawa, Tript Rajinder Singh Bajwa, Balbir Singh Sidhu and OP Soni, besides MLAs Inderbir Singh Bolaria and Amarinder Singh Raja Warring.
Channi clarified that the Punjab Government delegation was not part of the kirtan jatha to Nankana Sahib that was being led by former president of DSGMC Paramjeet Singh Sarna. As part of 550th Gurpurb celebrations, the nagar kirtan from Delhi to Nankana Sahib will start on October 28. Chief Minister Capt Amarinder Singh is scheduled to welcome the procession at Attari border on October 31.
Delegation heads for Kartarpur on Nov 9
Chief Minister Captain Amarinder Singh will lead an all-party delegation across the border to Kartarpur Sahib on the opening day of the corridor on November 9.
The delegation would comprise all 117 state MLAs, state Lok Sabha and Rajya Sabha MPs, SGPC members, as well as members of Sant Samaj and representatives of each recognised state political party. Though there is no clarity on the number of persons being allowed in the first jatha, it is learnt that it could restricted to 550.
---
Centre should bear pilgrim fee: Tewari
Congress spokesperson and Anandpur Sahib MP Manish Tewari on Tuesday said since Pakistan was adamant over charging $20 from pilgrims going to Kartarpur Sahib, the Centre should come forward and bear these charges
He said a Sikh pilgrim paying for visiting a gurdwara goes against the spirit of "khule darshan" (free access)
Terming the fee as "jazia", Tewari said since an MoU will be signed with Pak on October 23, the Centre should incorporate a provision in the MoU that it will bear the cost of the "darshan". tns
Top Stories