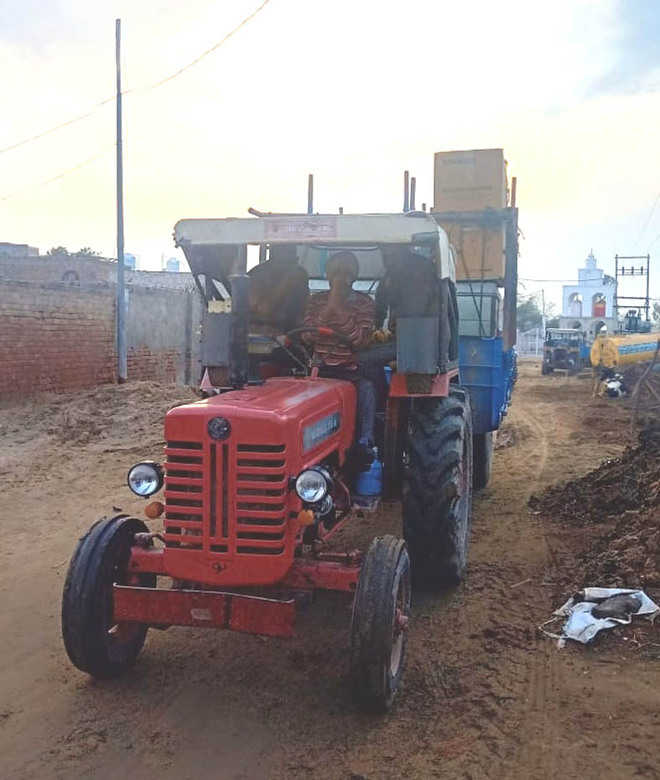 Chandigarh, February 26
Punjab's border districts are on high alert in the wake of the Air Force strikes in Pakistan. No evacuation orders have been given yet, but residents have been asked to remain vigilant.
Police commandos have been stationed outside vital installations. Security in the vicinity of the Halwara Air Force station has been strengthened. Sukhdev Singh of Halwara village said they were woken up by the deafening sound of fighter planes at 2.45 am. Commandos have also been deployed near the Bhisiana air base in Bathinda, Guru Gobind Singh refinery, the NFL and oil depots.
An uneasy calm prevails at the Pathankot Air Force station, located 40 km from the International Border. The base acts as the first line of defence. In the 1971 war, its runway was badly damaged. The 1999 Kargil war was virtually commandeered from here.
The Mamun ammunition dump, considered the biggest in Asia, is being closely guarded too. Security has also been tightened in Bamial village, a stone's throw away from the border. Militants, who attacked the Dinanagar police station in 2015 and the Pathankot air base in 2016, are believed to have entered from Bamial.
The Army has begun movement in Dera Baba Nanak. Reports say the government schools at Haruwal and Shahpur Goraya villages have been converted into base camps. A godown on the outskirts has also been taken over. Leave applications of all government officials in the border belt have been put on hold.
Several check-posts have been set up on the Gurdaspur-Pathankot stretch of the highway. Residents of border villages in Fazilka have started shifting to safer places. Security personnel have begun holding meetings with locals, asking them to keep an eye on anti-social elements and strangers. Sirsa in Haryana too is on high alert. — TNS