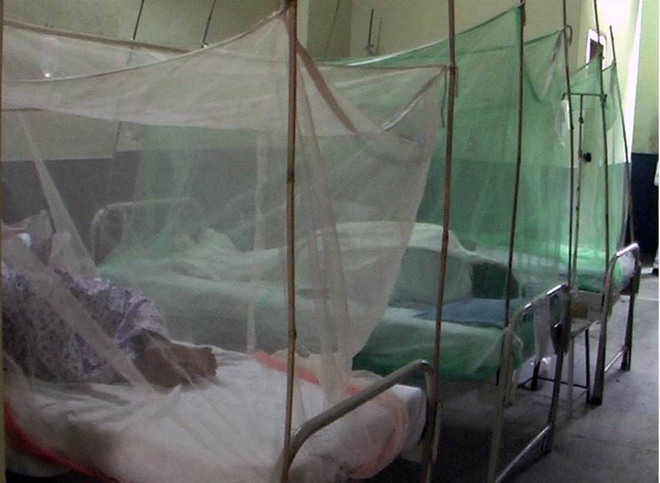 Tribune News Service
Chandigarh, October 31
With 9,000 cases reported this season so far, the state is heading towards its worst dengue outbreak in years.
According to the data compiled by the Health Department, at least 6,500 cases have been reported in October alone. As many as 21,737 suspected cases of dengue have been recorded this season.
Last year, with over 15,000 cases, Punjab was among the five worst-hit states in the country. Till October 2017, 8,300 confirmed and 14,000 suspected cases were reported. This mark has already been crossed this year.
Patiala tops the chart with 1,905 cases, followed by Sangrur (940) and SAS Nagar (730). The dengue breeding season reaches its peak in the first half of November.
Experts attribute the situation to the half-hearted efforts made under the mosquito breeding control programme in Punjab. As per health officials, 500 confirmed cases, on an average, are being reported every day. According to experts, the cases will start declining after mid-November, when the night temperature consistently remains below 15°C.