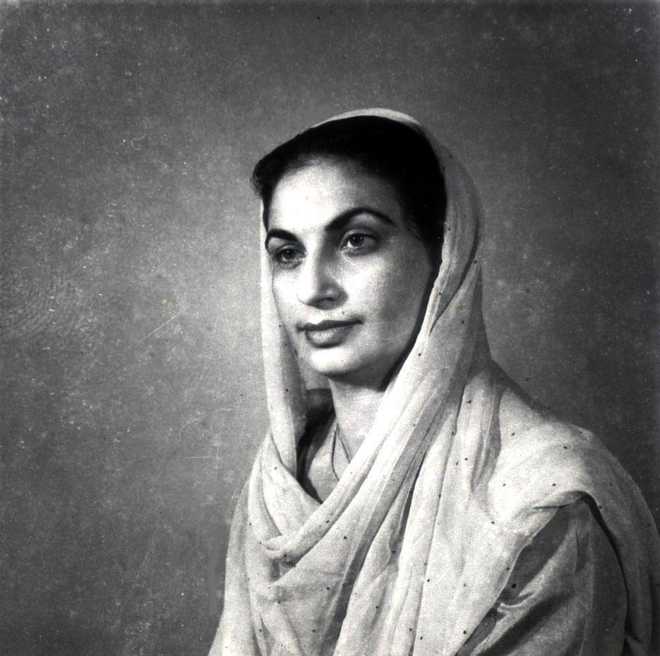 Sarika Sharma
Tribune News Service
Chandigarh, June 10
Around 10 years ago, one woman was making a room full of "progressive" and "urbanite" women uncomfortable at a writers' meet in Mohali. She was talking about women body parts and sharing with them their Punjabi names, some of these coined by her. The organiser tried hard that the lady with the mike stopped. "Let's talk about this in small groups," she suggested. The woman knew what the problem was. She had been counselling Punjabi-speaking women on sex and physiology for more than five decades.
Today, Humraaz Maasi is no more. Known as Punjab's first-ever "agony aunt" and sexologist, Kailash Puri died in London on Friday. She had been unwell for some time.
Kailash Puri leaves behind a legacy of inspiring a generation of women who found in her the confidante who would answer the questions they could ask no one. Absolutely no one. A woman talking about romance and lovemaking openly wasn't something that the Punjabi society could have accepted easily. But she did, beginning by answering queries about women's problems in the 1950s in a magazine called Subhagwati edited by her and then Qaumi Ekta.
"In the 1960s, when Punjabi women in England had no access to marriage counselling and mental health services, Kailash did a great service being the shoulder to cry on. They approached her through letters and telephone opening up their hearts. It must have helped them a lot," says London-based writer Amarjit Chandan, a close friend of the Puris.
Being a sexologist and "agony aunt" to Punjabi women wasn't easy. A major challenge lay in the fact that Punjabi was an inhibited language and there hadn't been terms to describe private parts and personal hygiene. How did Kailash Puri deal with them? Well, she coined new ones. So, clitoris was madan chhatri (cupid's umbrella) and pubic hair was pashm (silk).
Punjabi writer Rama Ratan recalls reading Kailash's writings away from the gaze of elders. "We realised much later that these are things that people should be open about. Her critics then called her writings obscene. But she was a visionary, a bold woman," she says.
At that meet, when the mike was finally switched off, we huddled around Kailash Puri, who seemed like a revolutionary for even these times. We asked her how she managed to stir the hornet's nest. She smiled with her typical high bun in place and pearl necklace glistening in the winter sun. She narrated her tale from Rawalpindi to London and from a demure bride who couldn't interact with her husband's high-profile guests to a woman who debated social issues of the Asian community on TV and radio in the UK. She credited her husband for all that she was. The woman who was so confident until now began to cry as she spoke about him. She said he wanted her to study and encouraged her to write. And, she shared, he never forced her to have sex.
A few days ago, when a Singapore-based writer of Punjabi origin wrote a book of erotic stories for Punjabi women, her characters struggled to find words for private parts and drew funny parallels. They probably hadn't met Kailash Puri.
Top News
Banking sector resilient, says Reserve Bank | Markets well-g...
250 evacuated | 19 houses, mosque, madrasa declared unsafe
Apex court gives govt 10 days for notification