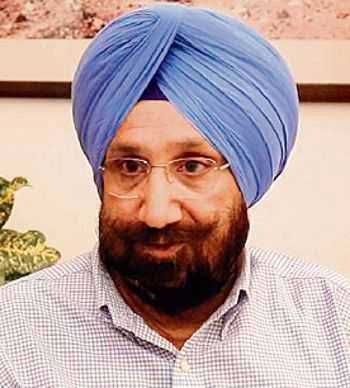 Chandigarh, October 21
The Akal Takht's directive over holding the main Gurpurb event by the SGPC has put the government in a fix.
Cabinet Ministers Charanjit Channi and Sukhjinder Randhawa had sought directions to the SGPC to support the government events instead of erecting a separate stage, said a Cabinet Minister, who did not wish to be named.
While there was no reaction from the Chief Minister on the Takht's directive, Randhawa said in line with the directives of the Jathedar, no political statement would be issued at the official event. "However, the main event on November 12 would be held under leadership of organising committee headed by the CM," he said.
Another Cabinet minister said the Takht had allowed the official event of the government and also the SGPC-sponsored stage, meaning two parallel stages would be held in the same area at Gurdwara Ber Sahib. On the SGPC-sponsored stage, former CM Parkash Singh Badal has been allowed. Akali leader Daljit Cheema said, "SAD president Sukhbir Singh Badal has hailed the decision of Akal Takht, directing all to join the SGPC-managed stage on November 12."
Row over pilgrim fee
The state govt should take up the responsibility of paying $20 pilgrim fee. This will go a long way in ensuring that the pilgrimage is within the reach of the underprivileged sections of society. —Harsimrat Kaur Badal, Union Minister
Per person charge of Rs 1,400 approx for 5,000 pilgrims daily will come to Rs 70 lakh a day. I don't think any state will be in a position to bear such an expense. —Sukhjinder Randhawa, Cabinet Minister
Top Stories