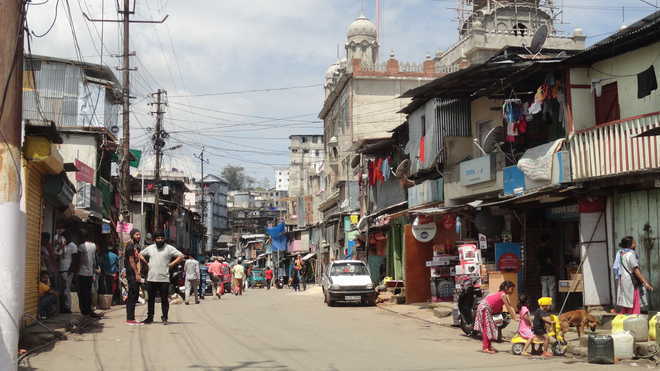 Tribune News Service
New Delhi, August 19
Sought to be dislodged from the areas they have been residing in for decades, a group of Sikhs from Shillong has moved the Supreme Court against an order of the state high court asking them to furnish information to the state government to establish their claim.
A three-judge Bench headed by Justice NV Ramana on Monday issued notice to the Meghalaya government after senior counsel PS Patwalia questioned the order passed by the state high court in a review petition filed by the state government.
The top court asked the Meghalaya government to respond to the petition filed by Harijan Panchayat Committee led by Gurjit Singh challenging the order passed by the state high court in the review petition.
The petitioners contended that the HC could not have passed such an order in a review petition as the scope of a review petition is limited to the errors in the order and no fresh issue could be agitated.
It all started on June 4, 2018 when the Meghalaya government suddenly set up a committee to relocate the residents of Punjabi Colony, Sweeper Colony, Bara Bazaar in Shillong where Mazbhi (Scheduled Caste) Sikhs working in different places as 'safaiwala' and or sweepers.
The petitioners submitted that they have been residing there for generations on a piece and parcel of land which originally belonged to the Hima Mylliem and it was given by the Syiem of Hima Mylliem (king) in the year 1853 for accommodation of the sweepers' quarters.
Later, in the year 1954, an agreement was executed by and between Syiem of Hima Mylliem (SHM) and the Shillong Municipal Board (SMB) whereby some land parcel of Bara Bazaar area was exchanged by SHM to SMB against Mawlang Haat. The SHM specifically cleared that land given to SMB, is excluding the sweepers' colony area, which is exclusively for them.
On February 15, the petitioner approached the Meghalaya High Court which asked the state government not to evict them without following due process of law.
On March 19, the state government filed a petition seeking review of the order. But after the petitioner filed a reply to the review petition questioning its maintainability, the state government challenged the February 15 order before a Division Bench.
In the meantime, while considering the review petition, the High Court on June 28 directed the petitioners to occupants/residents of the areas concerned to cooperate in furnishing information to establish their rights to establish their right. It's this order passed in the review petition which has been challenged by the petitioners.
Top Stories