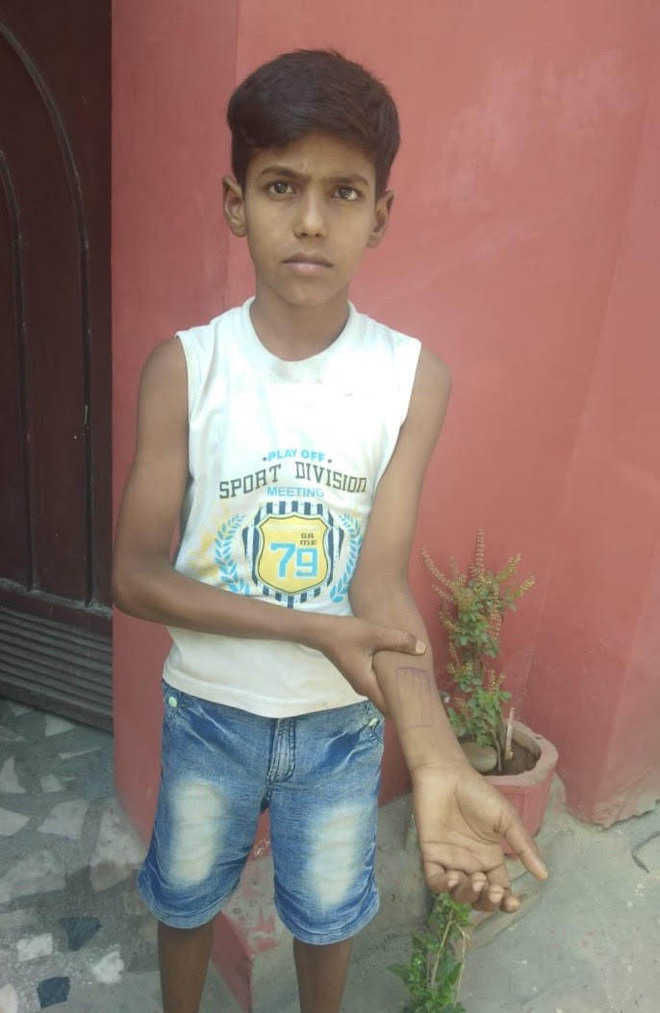 Tribune News Service
Ludhiana, May 25
The district Education Department will form a committee to enquire the incident where a private school had put a stamp on a student's arm as a reminder for depositing fee.
District Education Officer Swaranjeet Kaur said she would form a committee that would enquire the matter and submit the report on Monday. Further action would be taken on the basis of the report submitted.
The incident is of Friday when Harshdeep Singh, Class VII student of SDN School, came back home with a stamp on his left arm which read, "Please deposit the fee".
Disturbed over the incident, Harshdeep's father said this was not the right way to convey the message. "The school has mentally tortured my kid by putting a stamp on his arm. This is sheer harassment of my son by the school," said Kuldeep Singh, father of the student.
He added that he is an auto-rickshaw driver. "I have already requested the school that I will be able to deposit the money after May 25," he said.
Principal of the school Shama Duggal, said they had not received the fee of the student from the last two months. Not only this, the fee of his brother Yuvraj and sister Jaspreet had also not been deposited. His sister passed her matriculation this year. Harshdeep's pending fee was Rs 720, while the total amount due, including his sister's fee, was Rs 6,805.
"We have been contacting them time and again but they did not deposit the fee and never replied to the call.Yesterday we were putting stamps on the copies of all those students whose fee was pending. When Harshdeep was asked for his notebook, he said he was not carrying a one, so the teacher had to put the stamp on his arm, which is easily erasable with water," said the principal.
Though the principal accepted that it was the wrong way for sending information, but said she was left with no other option. "Whenever I called his parents, they didn't pick up the phone and when we asked the student for his notebook, he didn't have one. It was just due to this that we had put a stamp on his arm," she said. The principal said the parents of the students misbehaved with her and the staff on Friday, but still they had not sent intimation regarding depositing fee, she said.