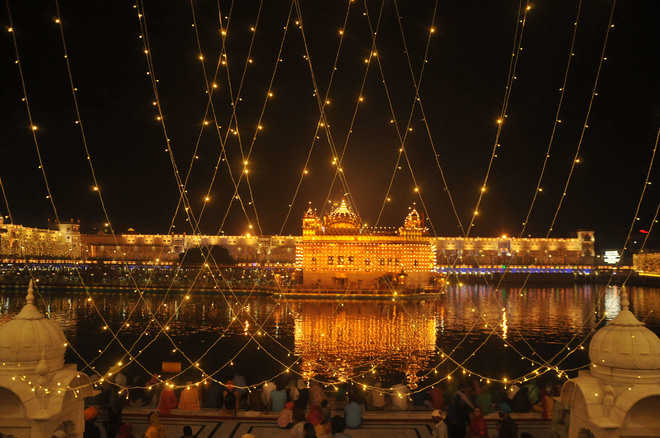 GS Paul
Tribune News Service
Amritsar, October 14
There is no end to differences between the state government and the SGPC over a joint programme on the occasion of 550th birth anniversary of Guru Nanak Dev at Sultanpur Lodhi on November 12.
Chief Minister Capt Amarinder Singh had sent a message for Akal Takht Jathedar Giani Harpreet Singh through Cabinet Minister Charanjit Singh Channi, who is also government's representative in the coordination committee, but the message could not be delivered due to non-availability of the Jathedar.
Channi claimed that Giani Harpreet Singh could not keep the appointment that was fixed for 9.30 am. The Jathedar, on the other hand, claimed that no time slot was fixed for the meeting.
"No meeting was scheduled with Channi today. I returned from Bathinda to initiate the nagar kirtan to mark the Parkash Purb of Guru Ram Das here. Channi could have met me after the programme. I would be available at Akal Takht secretariat till noon on Tuesday. He is welcome to meet me and discuss the government's viewpoint over the event," he said.
Alleging that the SGPC was playing into the hands of the SAD, Channi said he had no problem in meeting Giani Harpreet Singh again. While the SGPC has planned to hold celebrations at Guru Nanak Stadium, the government has erected a huge pandal by spending Rs 50 crore behind the historic Gurdwara Ber Sahib in Sultanpur Lodhi. The two sides are yet to decide on a common stage which is expected to be graced by the President, the PM, CMs of various states and dignitaries from across the world.
"The CM's message is in a sealed envelope. It is surely in context of holding joint celebrations on November 12. I came here to deliver this message to Giani Harpreet Singh, but he could not turn up apparently due to his occupancy in Gurmat programmes," he said.
When asked if he made efforts to meet SGPC president Gobind Singh Longowal, he said, "The CM's message is meant for the Jathedar. I was told that he would be available in the afternoon, but I had to return due to my prior commitments," he said.
Top Stories