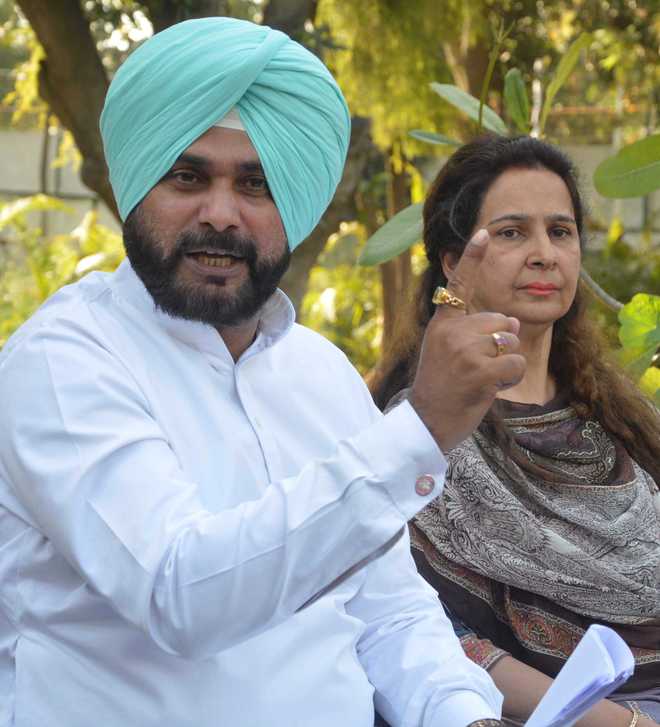 Tribune News Service
Chandigarh, March 16
Punjab Local Bodies Minister Navjot Singh Sidhu on Friday said the Special Task Force (STF) had "found evidence" against former Punjab minister Bikram Singh Majithia in the drug trade.
Addressing a press conference here, Sidhu said the Punjab Government cannot ignore the STF report which pointed out the role of Majithia in the drug trade.
"The STF has clearly stated that there is substantial evidence of the role of Bikram Singh Majithia which needs to be probed. Punjab Government cannot ignore the facts," Sidhu said.
Sharing the contents of the STF report submitted in the Punjab and Haryana High Court, Sidhu accompanied by his wife, read out excerpts from the report to drive home the point that Majithia was instrumental in coordinating the operations of the drug lords and facilitating their movement business and stay in Punjab.
Sidhu said the Congress government was waiting for concrete evidence and there was enough evidence to nail Majithia.
Sidhu said the STF has also pointed out the complicity between the sand mining and drug trade during Akali rule.
Top Stories