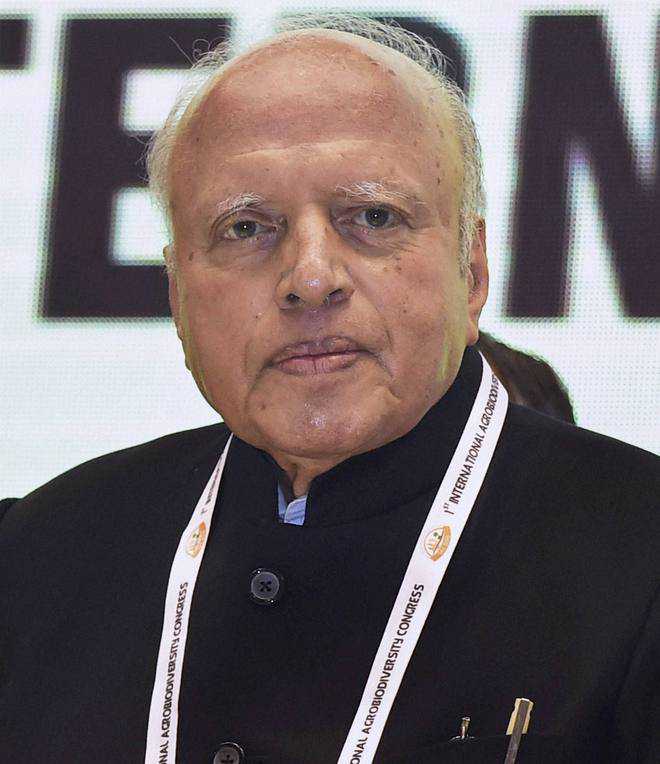 Tribune News Service
Chandigarh, November 4
The solution to the problem of stubble-burning lies in rice bio-parks, which will serve the twin purpose of managing straw and helping farmers generate income, said MS Swaminathan, an eminent agriculture scientist and the architect of the Green Revolution.
In a series of tweets on Monday, Swaminathan said air pollution in Delhi had raised severe health concerns and become a matter of debate nationally and internationally. "Farmers are being blamed by many, including the Chief Minister of Delhi, for burning stubble and causing atmospheric pollution. We should stop blaming the farmers since it will take us nowhere. Instead, we should propose methods that are economically and ecologically desirable," he said.
Giving example of South India, he said crop residue was not burnt there as it had economic value in the shape of animal feed. "For years, I pointed out many economic uses of paddy straw. We should adopt an ecological approach to deal with it and help farmers generate income from stubble rather than making them agents of eco-disaster," he said.
He also mentioned the recently established rice bio-park at Nay Pyi Taw, Myanmar, funded by the Ministry of External Affairs and inaugurated by the President of India. "The rice bio park shows how stubble can be utilised to make products such as paper, cardboard and animal feed," the scientist said.
As part of the Indo-Myanmar Friendship Project, President Ram Nath Kovind had inaugurated the park in Myanmar in December last year. It is a facility where byproducts of rice, including husk, straw and bran, are converted into biomass value-added products like cattle feed, paper and compost. The project is the brainchild of Swaminathan.