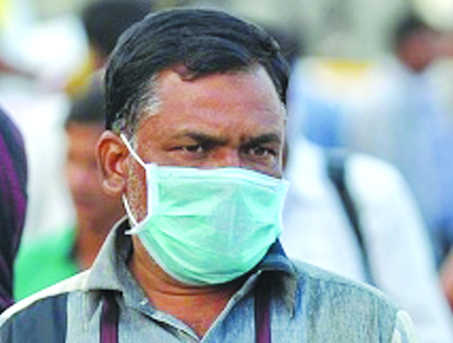 Vishav Bharti
Tribune News Service
Chandigarh, January 27
With 11 deaths in just three weeks, H1N1 influenza (swine flu) is spreading its tentacles in the state.
The more worrying factor is that there is almost a 50 per cent mortality rate when it comes to H1N1 in the state.
According to the state's Integrated Disease Surveillance Programme (IDSP), 25 cases of H1N1 have been reported so far since the first case was reported on January 3.
Out of 25, 11 people have succumbed to viral fever. The cases are spread all across the state and deaths have been reported in all three regions.
In a district-wise breakup, two deaths each have been reported from Ferozepur and Patiala, and one each from Amritsar, Faridkot, Fatehgarh Sahib, Moga, Mansa, Muktsar and Ludhiana.
The last year was one of the worst years in the recent past in terms of the breakout of the disease. In 2015, a total of 300 confirmed cases of H1N1 were reported and 57 people lost their lives.
According to experts, these cases are likely to continue for at least one-and-a-half months.
"It will depend on the weather. If the temperature increases, it doesn't remain conducive for the virus," said Dr Gagandeep Singh Grover, State Programme Officer, IDSP.
"Due to acute respiratory distress, there is high mortality rate in this disease. We are analysing all the deaths and will be out with a detailed report very soon," he said.
At present, the testing facility in the state is available at PGIMER, Chandigarh, and Government Medical College, Amritsar, where the testing laboratory was started last month.
Vini Mahajan, Principal Secretary, Health and Family Welfare has already said that government was fully geared up to tackle H1N1 in the state and there was no reason for the people to panic.
Health department officials said that for the first time, they have started providing medicine Tamiflu at the community health centre-level free of cost. Last year, the medicine was available only in district hospitals.
Isolation wards have also been established in all the district hospitals and community health centres. The frontline health workers are also being vaccinated with the 3,000 doses of vaccine supplied to the state.
58-year-old Nabha woman dies in hospital
Patiala: A 58-year-old woman, Jagdev Kaur (58), from Ghamroda village in Nabha died at a private hospital in Mohali on January 25 of suspected swine flu. Her cremation was held in her native village under the guidance of local doctors. Officials at the village said that the health department has started giving antidotes to the family members and there was nothing to panic. The victim was shifted to a Mohali hospital last week after her condition deteriorated. Health officials confirmed the death and said that test reports of the victim are still under scrutiny. — TNS
Year-wise break-up
Source: IDSP, Punjab
Top News
Harried passengers take to social media to vent their ire at...
Lapid had stirred a massive controversy by terming Vivek Agn...
Final turnout to be higher as voting process continued at po...
DigiYatra will provide seamless entry and embarkation proces...
His song 'Mahakaal' removed from YouTube after 19 hours